Discussion Starter
•
#1
•
Thats right people, i got myself a super sick SP nerve up for grabs today. I just got the gun, but time are hard and i need money bad!
What the gun has:
-05 Red/Black SP Nerve
-Vision w/ Nerve board (Duh...YES it ramps, and you are able to cap the BPS. Its capped at 15 right now.)
-LPR Upgrade from SP (MUCH better than stock)
-Q-lock (wont let go of that hopper)
-14inch Freak barrel with .693 insert (best barrel for SP guns)
-CriticalPB Trigger (SUPPPER smooth)
-Dye Sticky 3's (Super comfy)
-ICD On/off from an FS7
-New Designz EQ Flush Delrin Bolt (GREAT bolt!! Gives you more shots off your tank, and is the best bolt ive ever used. I get about 1500 shots from a 68/4500)
-Nerve/Shocker reg (very consistant, about +/- 2-3 when broken in)
-ALL stock parts including trigger and bolt.
-Blank warranty card
This gun is in 100% working condish and is an awesome workhorse.
What I want:
-380 Shipped OBO
DO NOT WANT LIST:
-ANY trades
Price: 380 Shipped Semi-firm, but OBO
PICS!: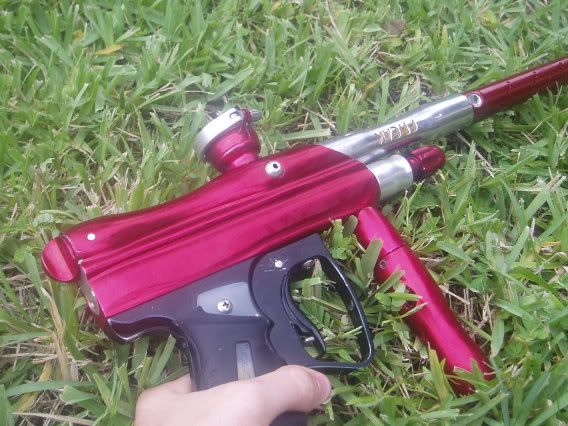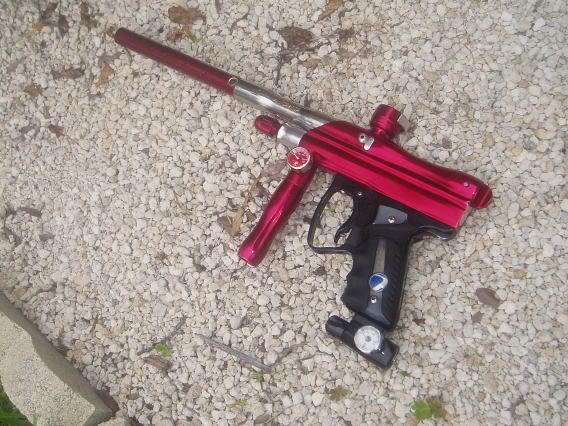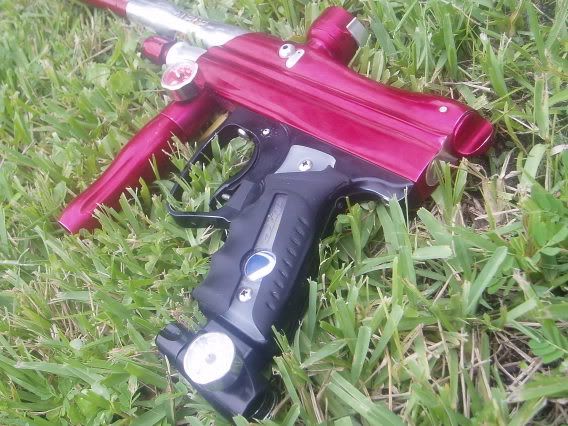 Rules:
1. I dont ship first, just like everyone else says, but i can back that up, I have 57 feedback with 9 gun deals. If you can beat/match that, we can talk about shipping. Plus, money NEVER ships first, and there no worries dealing with a trusted person like me anyways.
2. PM me or get me on aim if you'd like!
3. Have money IN HAND when you offer, aswell as your parents permission.
3. Dont offer crap
4. Dont flame
5. Read rules 1-4
Thanks for looking!
-Jordan