Like the title says, I need to sell my alias.
You will NOT find a better deal for a NIB Alias than this one. I took it out of the box for the pics, making it not NIB, but pretty damn close
. Online stores have them listed at 700, and most of the stores dont carry this color. In fact, I've only seen this color 1 time on a alias, and it belonged to a member of Infamous. I am the first owner of this gun, and whoever buys it will be the first shooter of it. This gun has not been whore'd like many others.
This gun has NEVER been air'd up. NEVER. I just got it in from NPS and i have yet to put air through it because i dont have an ASA. The thing was tech'd before they sent it, so you know it is ready to roll.
The gun has NO scratches/marks on it. None. Not one. This is the cleanest alias on the nation.
PICS: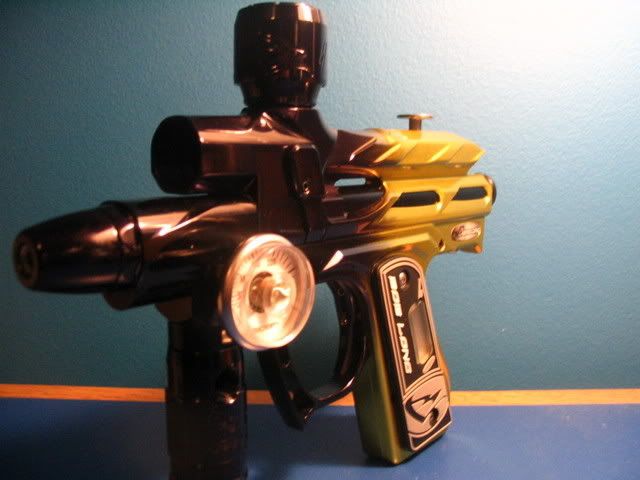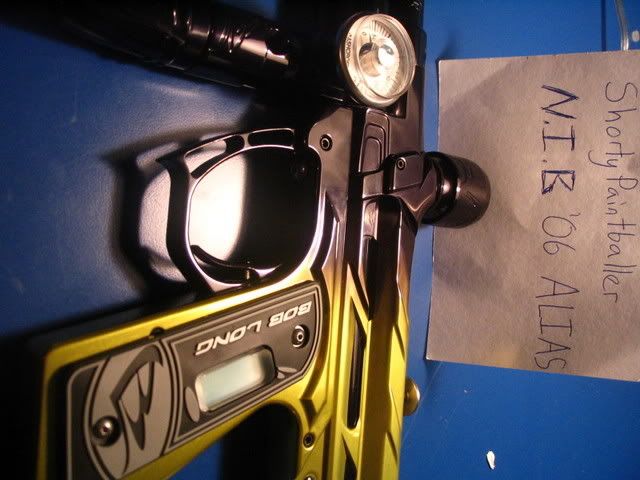 SPECS:
-Gold to black fade Alias
-127.4 Frenzy (Yes, it ramps!)
-Delrin bolt
-Assassians barrel
-BL Feedneck
-Manual
-All the other stuff found on stock alias
Trades:
If you offer me a trade, i will report you. I WANT CASH MONEY ONLY.
I need money very badly right now, thats why im selling. I would love to stay in the sport, but times are tough right now, and money is what i need.
Price: 550 SHIPPED OBO. Offer up, but dont be stupid. This gun is basically NIB. You will not find a gun that can roll with this one in this condition for this much.
Rules:
-Yes, I wont ship first. I have 60+ FB with 10 high end gun deals. Im not here to screw anyone over.
-Yes, I will offer refund if you are unpleased with my product.
-Yes, I will 3rd party at your expenise.
-Yes, make sure you have mommy and daddys permission to buy.
-Yes, if you back out, bad feedback is coming your way.
-Yes, Price is semi-firm, but offer.
-Yes, PM me. My aim = virus, so PMs work the best. I check them every hour anyway
Thats pretty much it. Pics coming later tonight.
Thanks,
Jordan