About a month ago I picked up one of the new Empire Intimidators. The gun has had maybe 3 cases through it. It runs perfectly at 55 psi. It has shot a lot of people in their faces. It's white with black parts, which some people have said are limited edition, but I'm not too sure about it.
Included:
Sidewinder Regulator
VP Delrin LPR Piston
Brass Poppit
Old Poppit
Mini Parts kit
SS Screw Kit
.689 Assassins Barrel (NIB)
.692 UL (possibly)
Trades
$1100 OBO
Ego6 plus a little cash
DM6
Super nice PL Egos
2 for 1s (Mainly 05 Egos and PM6s)
PM6 plus a lot of cash
Offer away
If the right deal doesn't come along I'll be happy to keep this machine gun.
Pics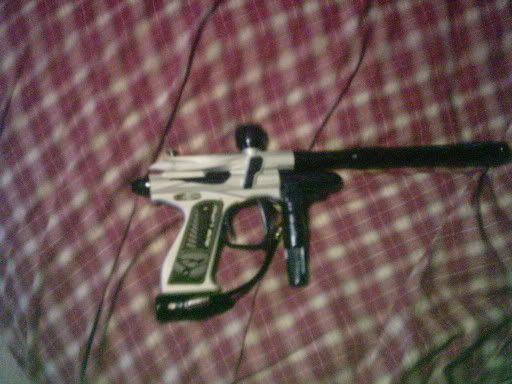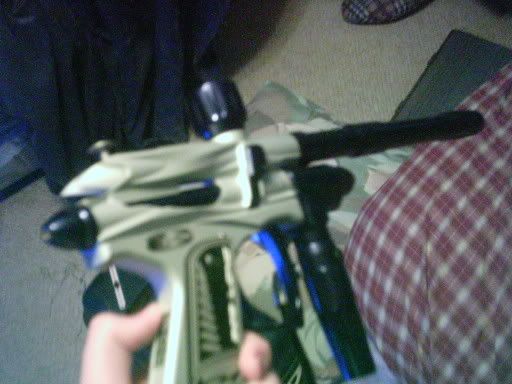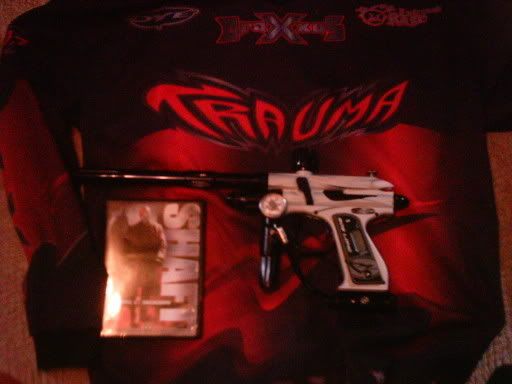 (Trauma Jersey and Shaft not included)
•••Contact•••
POST HERE FIRST
I am teh Chris - AIM
[email protected]
Rules:
1. I do NOT ship first.
2. I ship USPS Priority to the main 48 only, that means if you live in canada/australia/cambodia, don't offer.
3. I do not deal with people who are immature, cannot use grammar, and/or are retarded.
4. Post in this thread before messaging me on AIM or PMing me.
If you do not like these rules, simply do not post.
Thanks for looking.