Just picked this up, traded an out of hyrdo 45/45 to a friend of mine who wanted a 45, so I jewed the hell out of him.
SPECS:
Freak Back, AA tip
Freeflow bolt kit
NDZ v3 bolt
Redz feedneck(One of my favorites, had one on my Ion and it performed)
Blackheart
SP on/off
SP dovetail
clear extreme rage grips
NXT reg
Spring bolt mod.
Future UPS:
Nothing really, probably swap aprts a lil better.
PICS: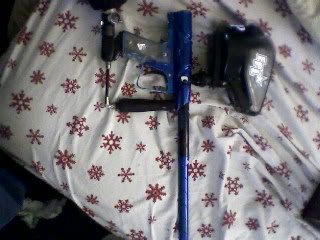 EDIT: I hate SP, a lot do as well, please keep your bias out of here though it'd be much appreciated.