Discussion Starter
•
#1
•
Up for grabs I have today is a sexy polished olive Nme. It is VERY rare, as in 1 in 50. It looks great, and it shoots even better! Sadly, I have a tourny coming up and I am in desperate need of cash for it. So I have to let my baby go. My loss is your gain, here she is...
Olive NME
- Lucky 15.
- Bob Long Alias Clamping Feedneck.
- Cp Rail.
- Black Macro.
- Can come with Grey Ladies as in the last picture, but will cost extra. If you do not pay for the grips, it will still come with grip screws.
- Sexyness.
- Dudeus Mojo.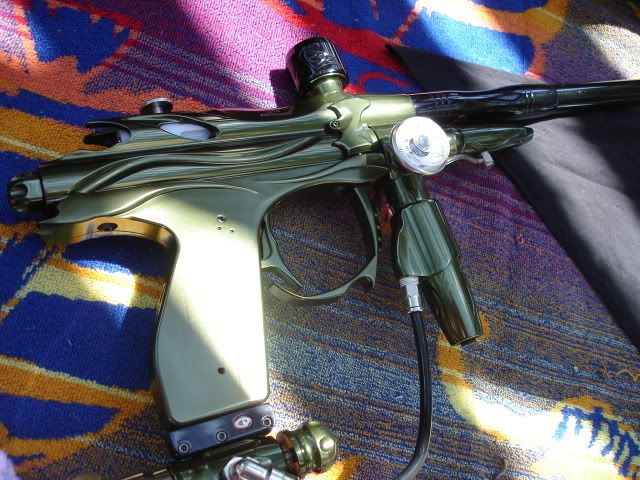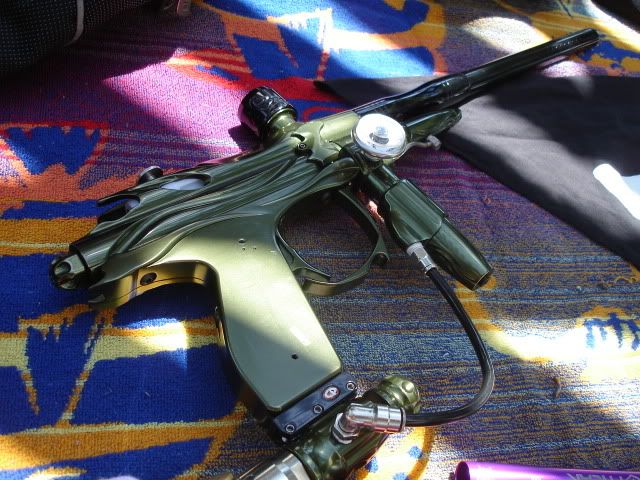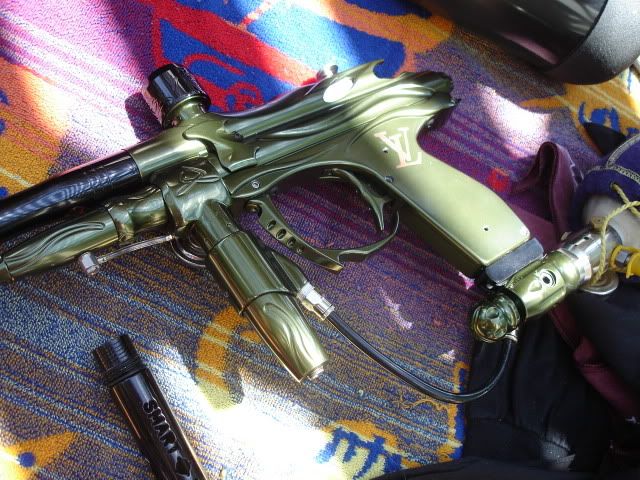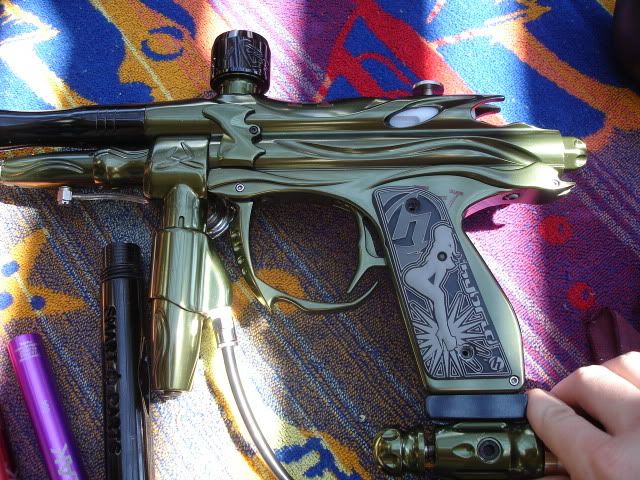 Price:
$330 shipped with no grips. obo.
$350 shipped with the ladies. obo.
Trades:
- Shocker
- 05/06 Black Magic
- Something reasonable, but really need to sell.
Heres a link to my Gearbag sale -
click here!
Feel free to Aim or Pm me, just post here first. Helps me keep track of whos who.
Aim - dudeus000
Offer up.