Discussion Starter
•
#1
•
This is my newly acquired Infamous Timmy. It's my first Timmy and I love it!
This is when I got it:
Awful huh? Those grips, CP reg, the Hybrid asa is ok but just didn't fit. It had an NDZ on it when I got it... *shudder*
Now: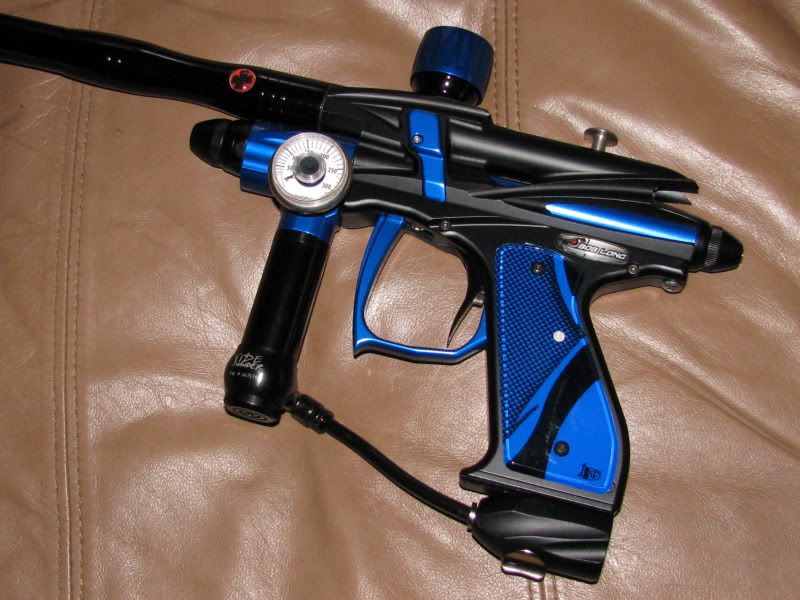 It was annoed right before I got it. I traded out those horrible Scar Face grips for some Stinger grips, got rid of the CP dog turd reg in favor of the AKA SideWinder (one of my all time favorite regs), traded out the Hybrid on/off for a BL CamDrive. Gun also has a Tadao Infamous M6 board. Currently running the Lucky 15 but I have a new G6r factory barrel coming that will get bored for Freak inserts. Currently debating whether I should have the reg body annoed blue to match. Also thinking about the AKA lpr.
So far this is my favorite stack tube I've owned and my first BL. Well, what do you think so far?