Not too long ago (well 5 mins any way) I discovered a small trick that should be able to turn a 98c into a full auto gun with the parts that are already in the gun and no real work needed.
And it is 2 simple things :looking
1. Take out the pin that the sear rests on
2. Extend the sear triper on the triger so the the sear now rests in it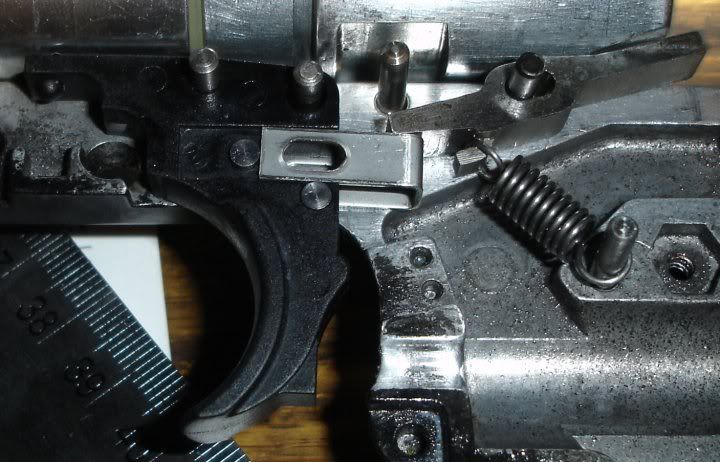 The reason this should work is now the triger will hold the sear down so the bolt and hammer will not be caught on the blow back and will fly forward to cycle again. That will keep hapening till the trigger is released and the sear rises back up and catchs the hammer.
I have not tested this yet but should be able to do so tomarrow.
On a side note I now know why my roommates get scared when ever I Tinker with stuff or be alowed lots of caffine when doing so :devil:
This post will be edited soon and the tread will be cleaned up