I have up for sale my A5 M249 SAW. Details are as follows:
Marker: Tippmann A5 (w/ SAW kit)
Condition: Excellent (9.0/10)
Color: Black
Upgrades: Upgraded internals, HE E-grip, full SAW kit from OpsGear, BT 1918 barrel, 450rd hopper, collapsible bi-pod/foregrip
Known Problems: None - This marker might as well be brand new.
Asking Price: $360 USD, Shipped and PP'd (I will only ship domestically and use PP)
Shipping Options: UPS or USPS
Trades of interest: None Currently (I will not accept any trades PERIOD - please do not ask)
Location of item: Eugene, Oregon USA
What is Included: Tippmann A5 w/ HE E-grip, SAW kit, 450rd hopper
I built this marker over the winter for something to do. It has been used one time at a local TAW event, but has otherwise not seen any play. I've fired approx 1000rds through it, give or take a couple hundred. There is absolutely nothing wrong with this marker other than a couple of small cosmetic scratches here and there, but they are very few and far between. I simply don't use it enough, so it needs to find someone who will enjoy it more than me. As stated above, I will cover shipping (so long as my asking price is met) as well as PayPal fees. I feel that as the seller, that should be my responsibility anyway. I'm not looking to trade at all (paintball or not). If you're interested or have any questions please post here AND PM me. I can't seem to get it to upload my pics, so here are some links. I'll try to add the pics to the posting again later.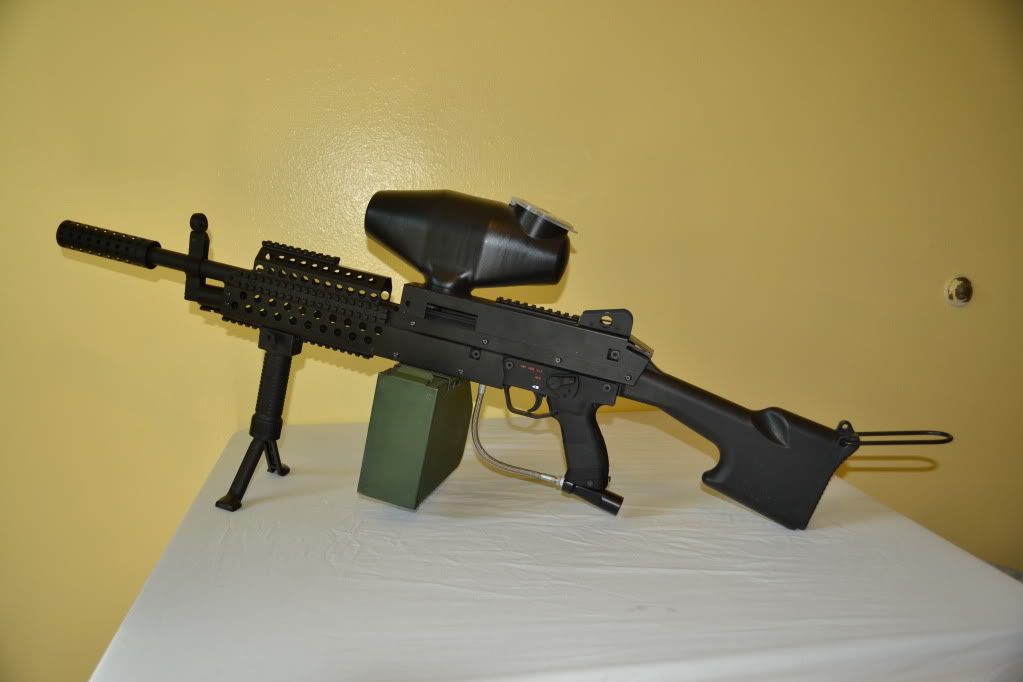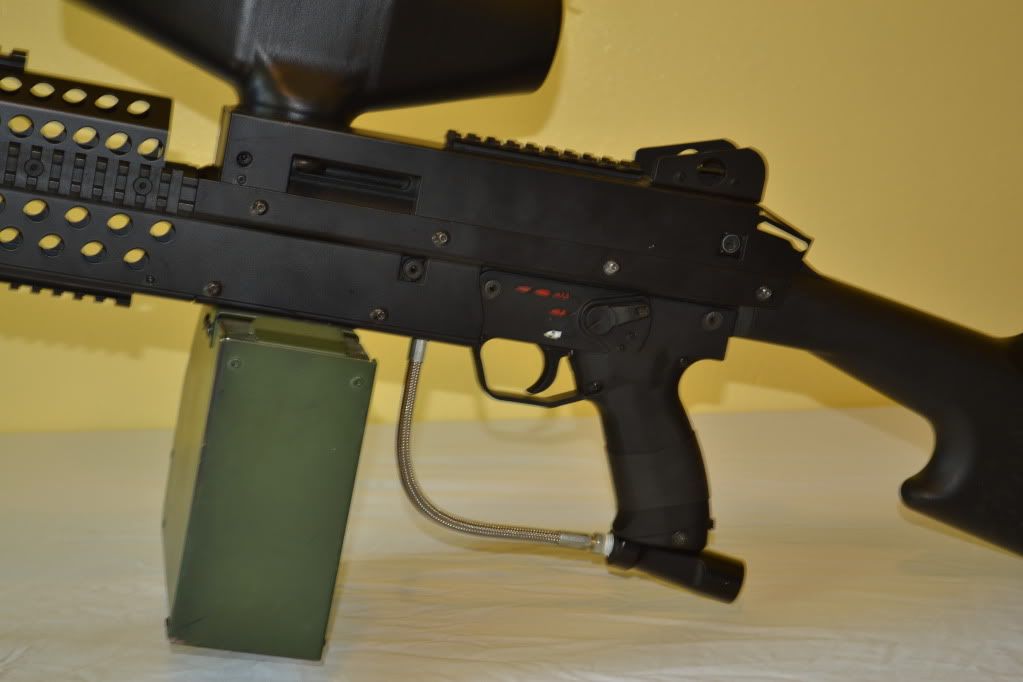 Thanks for looking!