Discussion Starter
•
#1
•
This PM6 has seen very little field time... only has seen 2 light practices through it and has been tuned by the DYE techs in Texas so you know its shooting amazing! Sweet shooting gun but the times are a changin' and money is of importance so any trade will involve me getting $ from you. I'd rather just sell it but lemme see what ya got for Shockers!
COBALT (Not very many Made)
Comes with:
All stock parts including barrel and asa
Musashi 3 Flash Programming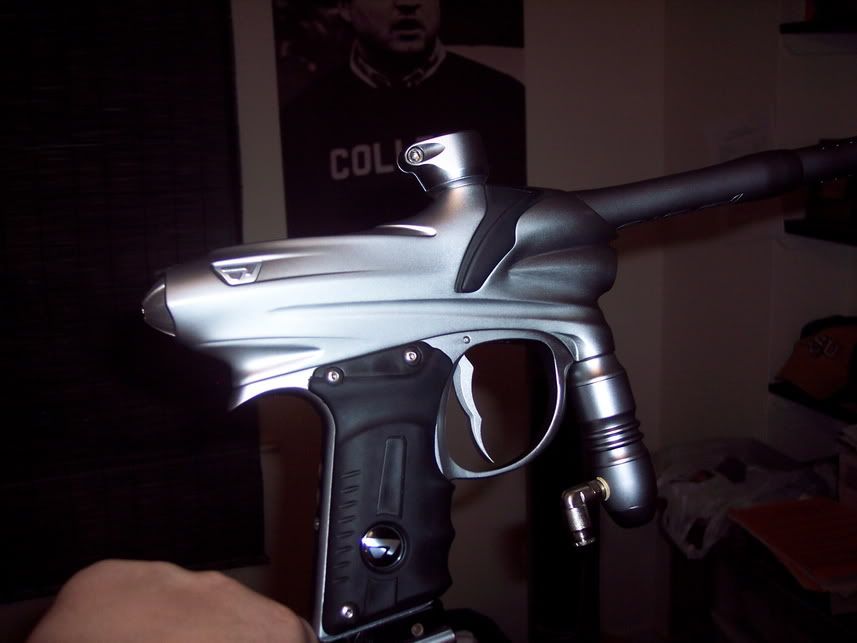 I WOULD RATHER SELL THAN TRADE, SO ANY TRADES WILL BE HEAVILY IN MY FAVOR!!!

Price:

$675

OBO SHIPPED!

Trades:

Shockers + cash

or anything in my favor

NOTHING ELSE

Sean Mcdonald of San Diego Aftermath says this is one of the nicest shooting Protos he's shot. And he got his own Custom proto with the SDA logo and his name engraved on his, its exactly the same color as The one ur looking at. And for any of you dolts who dont know who SDA is, dont offer!

Rules:

1. If you dont like my price, I dont care.

2. You know what I want for trades... so if you offer something that isnt listed, thanks for the free up!

3. I will not hold this gun for you, I will not wait for mommy and daddy's permission, only offer if you have the MONEY RIGHT NOW!

4. By posting in this thread you are agreeing to buy on my terms, if you dont trust me, I have feedback and the backage of BnB5550, LA Xtreme Paintball, Cajun Paintball, and GunFighterGames.

5. If you dont post in this thread first or PM me, dont contact me on AIM. You will be ignored! Its not for a 'free up', its so I know who's who and can keep track of the offers!!!

6.

I DONT SHIP FIRST. CONTACT INFORMATION:
Aim: T13Jared
Email:

[email protected]

Aim is best way. but please post first.

THANKS FOR LOOKING!!!