Discussion Starter
•
#1
•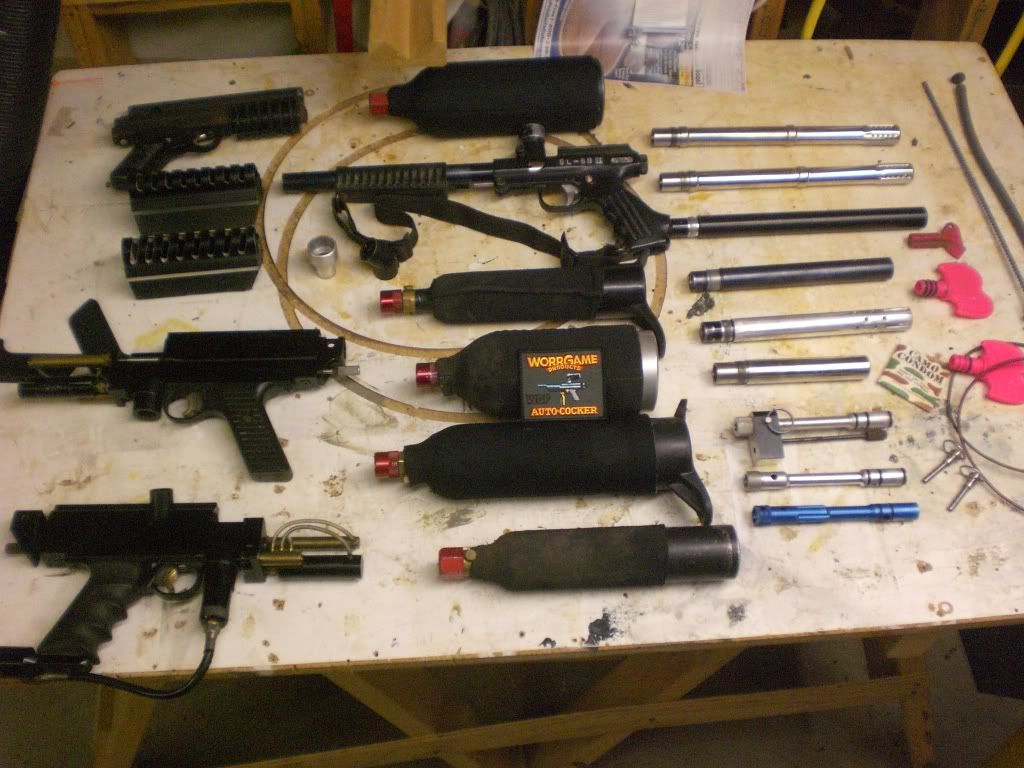 Hi Y'all:
I played obsessively from 91-96 then I moved from So Cal to Atlanta GA. My paintball gear sat since then. One that I believe was purchased in 92 is SN.8288 and the second one purchased in 93 is SN 10013
Here is a picture of what we want to sell so I can buy an airsoft gun. The PGP is frozen solid, the Tipman can dry fire, the cockers leak CO2 but the ram still moves. We cut the slots in the regulator covers ourselves.
I bought them from Bud Orr's store in Whittier and had Jeff Orr change the regulators from the manual ones to the first ones Bud designed at his factory in Santa Fe Springs.
The two stainless barrels with muzzle breaks and the short one came from Earon Carters Machine shop where he made them on an old Bridgeport lathe.
All of the tanks have CO2 in them.
I am asking for advice on how to go about selling this stuff so I can get some airsoft guns and start playing with my son again …..and my three grandsons.
Thanks in Advance