Welcome to my Black Friday Sale….Obey my Rulez
1. I am a grown ass 14yr old, treat me with the respect or I WILL tell my Mom
2. I shipped first no matter who you think you are…PERIOD!
3. Add 18% Paypal Fee's and shipping is $75 WORLDWIDE (except anywhere outside the USA)
4. My Guns don't work, but yours better – see Rule #1
5. Don't be a D-Bag or I will Internet Fight you!
Ok, since those are out of the way…onto the Sale. I will try to provide the best description possible for each gun, any problems, wear and tear etc…I by no means am an expert at anything, I just like shooting people. If you don't agree with my prices, shoot me an offer. My Trade List will be somewhat short, I really need to sell these to help pay for a Penile Reduction Surgery for myself, it's kind of an early Christmas Present for my Wife. Trades of interest include the following descriptive words:
- Lever
- Duck
- Wood (as in – "It will give me Wood")
- Unique
- :drool:
- BandCamp
- Micro…with an Emag on the end of it
- Tommy Mag
Like I said, I mostly shoot Pump, I have an Evil Ehm and a Karnivor, and a Warp Vertebrae for my Electro fixes….really don't need anything else that uses a battery, except a PTP Micro Emag.
Shipping to the States will include Tracking and Insurance – If it is crossing the border, it is insured. Shipping is usually around $30 Express from me to the US, my Canadian Brothers – I will use Express Post unless it is Face2Face, I expect a little reach around though.
First up is my 2k Ripper, it has a Tadeo board…currently capped at 33BPS lol…I shoot Pumps…so changing board settings is like trying to write Chinese to me. I aired it up two weeks ago and dry fired it, other than that it's sat on my wall for 2yrs.
Price is SOLD!
Next up: a Brass Eagle Nightmare. I recently got this, love it, just doesn't fire properly. I don't have the patience to fix it, but it does look nice on my wall. When you put a 12g in, it will fire a few times, and then start venting. It is pretty good condition for it's age..so buy it and fix it, and use it please!
Price is $235 US plus the shipping –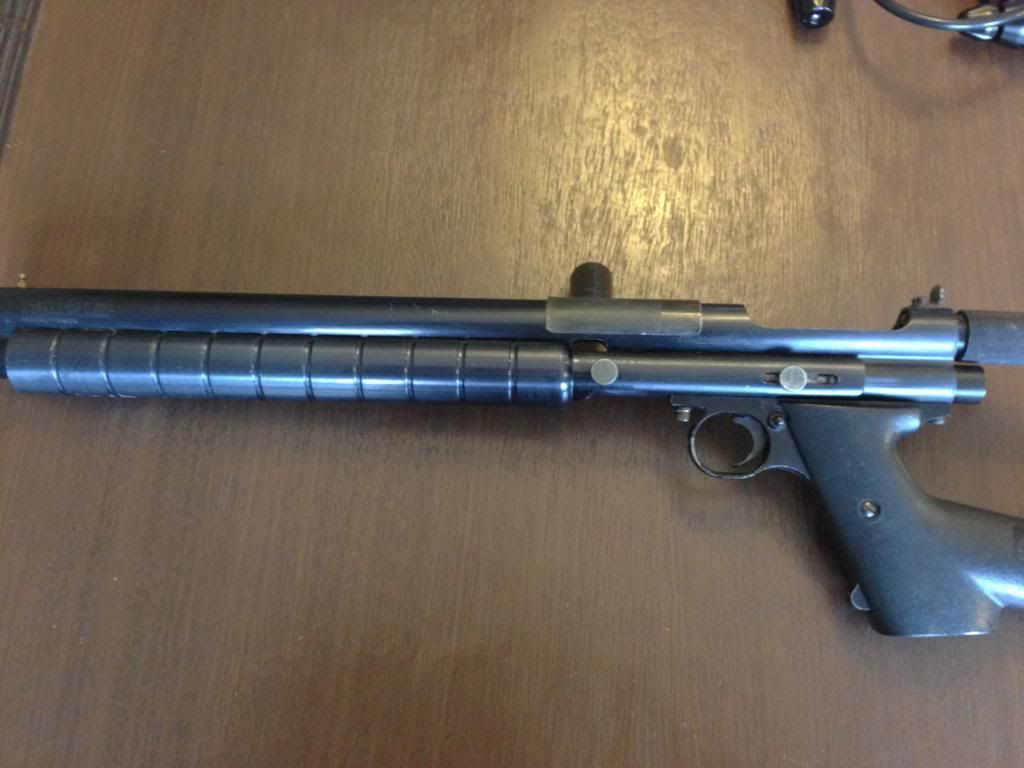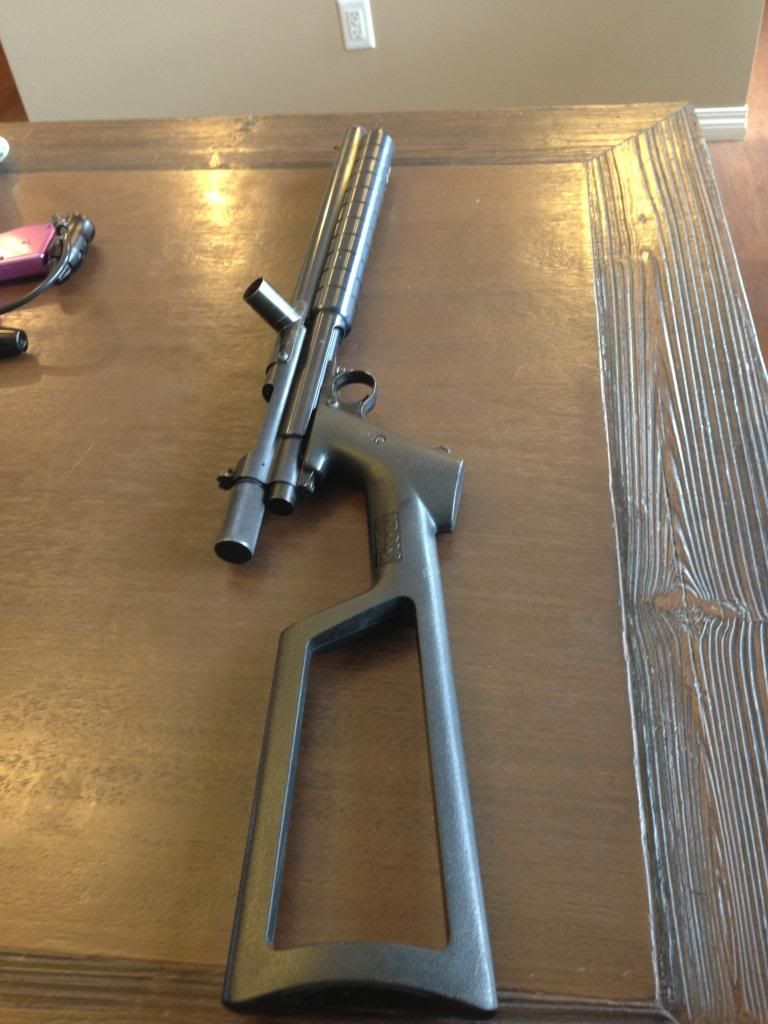 Redux #043
Yes….this one. It has been modified by CJ, it does feed a crap ton better this way. There is a learning curve to these guns – and it awesome to play with. The only major damage is on the feed tube – wrench marks. Steve said he could make you another set if you so desire – just pay the man for doing it lol. Comes with the extra feedplate, and a freak bored extended barrel. The hockey tape on the 12g knob is included, I won't charge extra for that – just adds a bit of grip is all. I seem to have the problem of not getting a great velocity on the guns I buy from the States – must have something to do with elevation levels, and weather. I could only get 260 over the chrono at it's best – perhaps the co2 was cold (it was only 10C out last time I took it out) So you may need to re-spring it.
Price is $1050 US plus shipping – I purchased it for $1500 not too long ago, with another $60 to get it to me…so yes, I am losing money but again, upcoming surgery and all.