*opens coffin lid and shakes the dirt out*
The bug has bitten me again time for a new paintball project.
I present my take on the "Mexican Gatling Gun"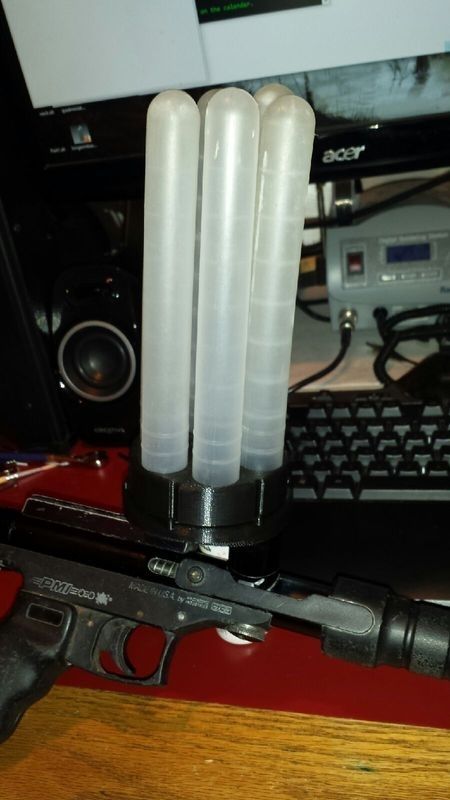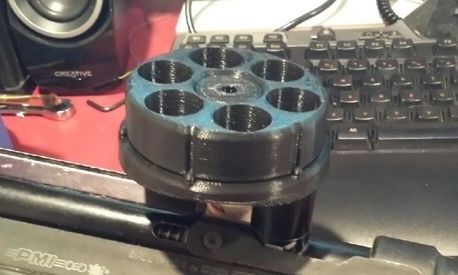 Many OLD school players will remember seeing some ads for it in paintball magazines from the 80s. It is simply 6 10 round tubes loaded on to a turret.
Yes, To me it is a working prototype made in PLA.
Yes, a 40 round hopper is smaller but will not fit in this old marker.
If i can get some good measurements, I might make a 50 round version that would fit on a cyclone feed.
EDIT:
You can learn a bit of history and where I got the idea at this
Youtube video