I was missing paintball too much and decided I needed to get back into it. I don't plan on playing tournaments anymore, I'm just gonna play once in a while for fun.
I chose a Karnivor as my latest face painting device. Stock besides a ZeroB board (not shown in pics).
Don't have my own pics yet, here's the previous owners pics:
Compulsive Paintball stickers have since been removed.
My own pics: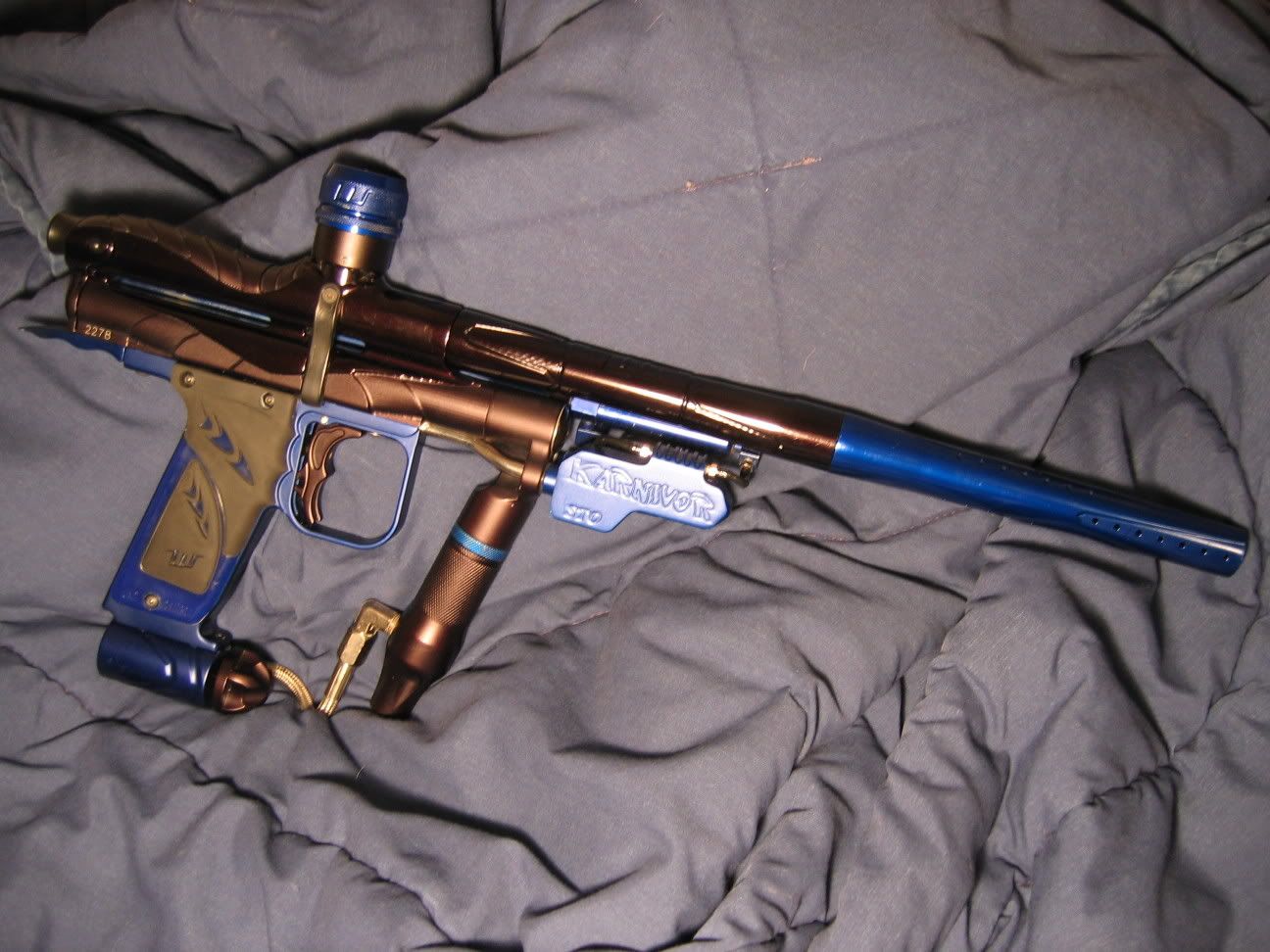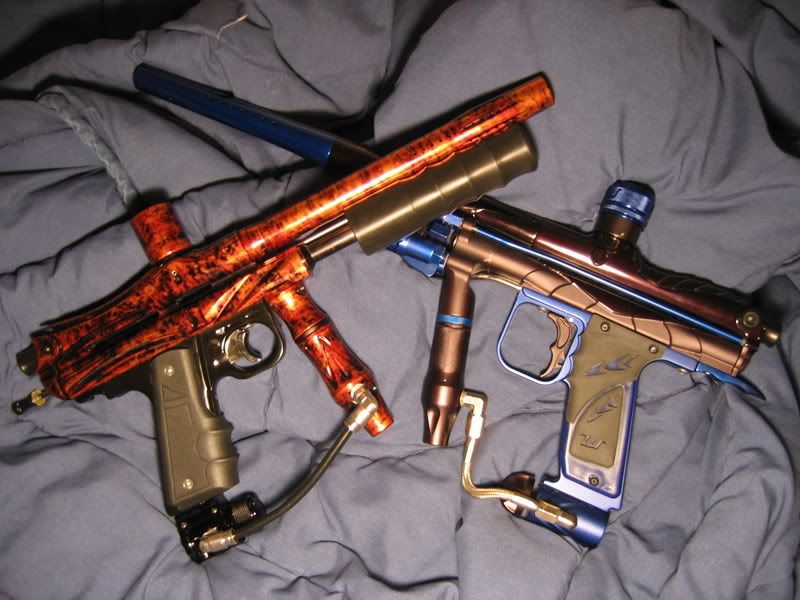 Crappy videos:
Semi-
http://youtube.com/watch?v=xOmkACN9skU
PSP-
http://youtube.com/watch?v=xOmkACN9skU