This a is a custom built Brass Eagle Rainmaker that was my pet project for many years. I have put countless hours and over $500 in to it but i have no interest in seeing sit in my garage unused, i would rather see it go to someone who will use it. It has some very rare parts and is a real head turner on the field.
I have not aired this marker up in many years and is sold as is may need to oiled and have the regulators set.
I will also be throwing in an ANS lpr with knob, a for parts mac solenoid, the silver stock rainmaker barrel and a blue 10" cp barrel
this marker is able to fire at 15 bps without any trouble and the sound it makes while firing scares the kiddies off the field.
specs
Started life as a 99 Rainmaker serial # 7131
-2k2 intimidator frame with Check It Products sweet-spot stick trigger
-mad marty mods 1-5
-polished internals
-aka tornado valve
-white derlin bolt
-TLACO chipped 99 board (lights up through the grip)
-upper receiver milled for angel ball dent
-rainman229 volume chamber backblock
-rainman229 mac mount frame adaptor with frontblock and cocker asa
-clipards ram
-highflow hose kit
-smart parts rail and on/off asa
-palmers stabilizer
-micro rock lpr with knob
-32 degrees gauge
-dye sticky grips with led set in it
-alien invasion barrel
the timmy frame was dremeled so that a 9 volt battery could fit where the lcd use to be and also so the TLACO could fit inside the grip. I dremled out the rear scew hole so that the screw fit inside the body.
the only stock/unmodded parts left are the bolt link, feed neck, bolt cover and lower recevier.
pics:
sorry for the crappy pics all i have is my cell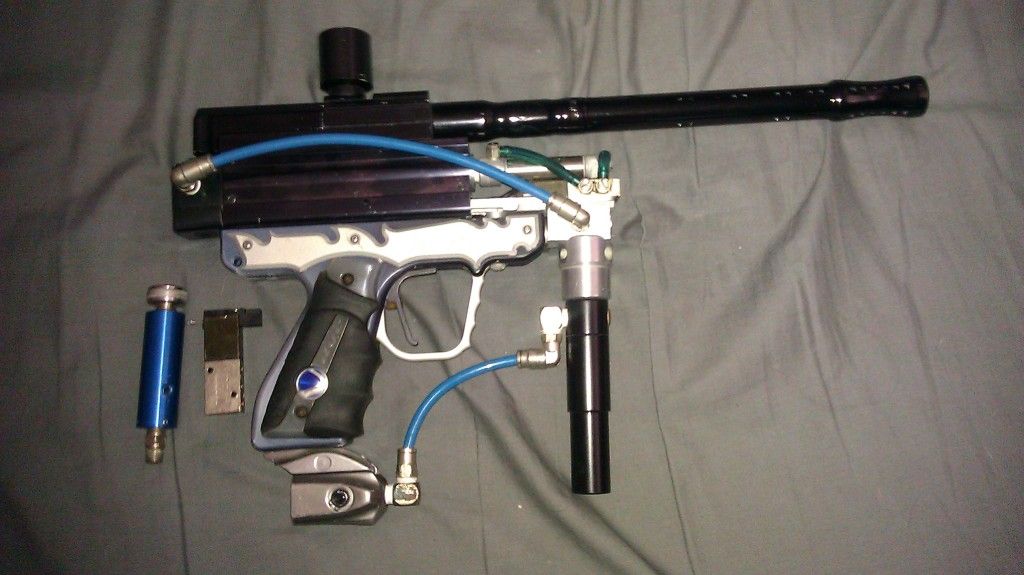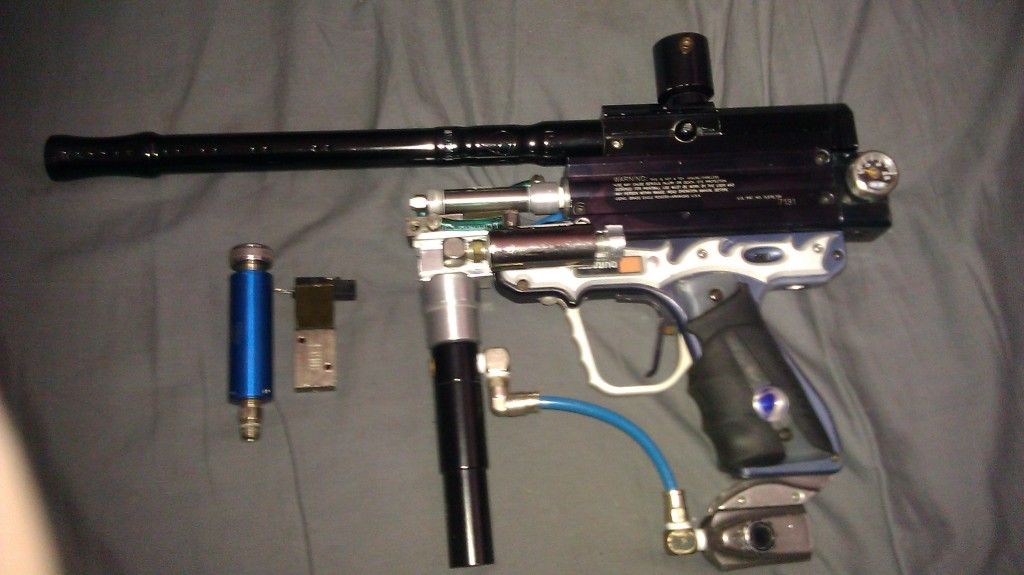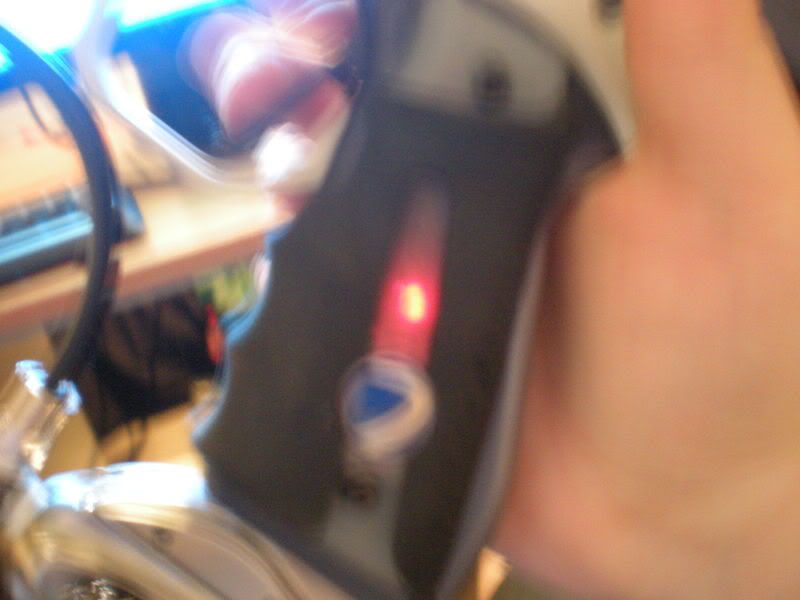 Price:
$300 shipped obo
not looking for trades please
rules
-I will not ship first
-if you back out of a trade last minute i will leave you bad feedback
-i accept money orders (USPS only please) and paypal (you pay the fees)
-post here before contacting me
-if i say no, it means no, please do not harass me
-do not flame in my thread or i will report you
-i only deal with mature people
-you must be 16 or older or have your parents permission (i don't want to get screamed at by anyone's mom)
-please read and understand what you are buying
-everything is sold as is, no returns i am not Walmart
How to contact me
post your offer here first, helps me keep track
pm me (fastest way)
email:
[email protected]