So I want to get a new TV, and my girlfriend says that I should get rid of some things that I don't use. I have this sale up on pbnation too. That's where my signature is linked to. Also, the name in the background of the picture is my name on the nation. All prices are obo, so offer up!
First off, the Quest:
It's an 06, and it's pretty much flawless. The snatch pin has been tape modded, and it has the Lucky board in it. This gun shoots great. I took it out last weekend, and shot it in the chrono range with absolutely no problems. I'll be throwing in an extra stock bolt, and stock snatch pin that I got in a trade. Also throwing in a 14" CP barrel.
Price: Sold!!!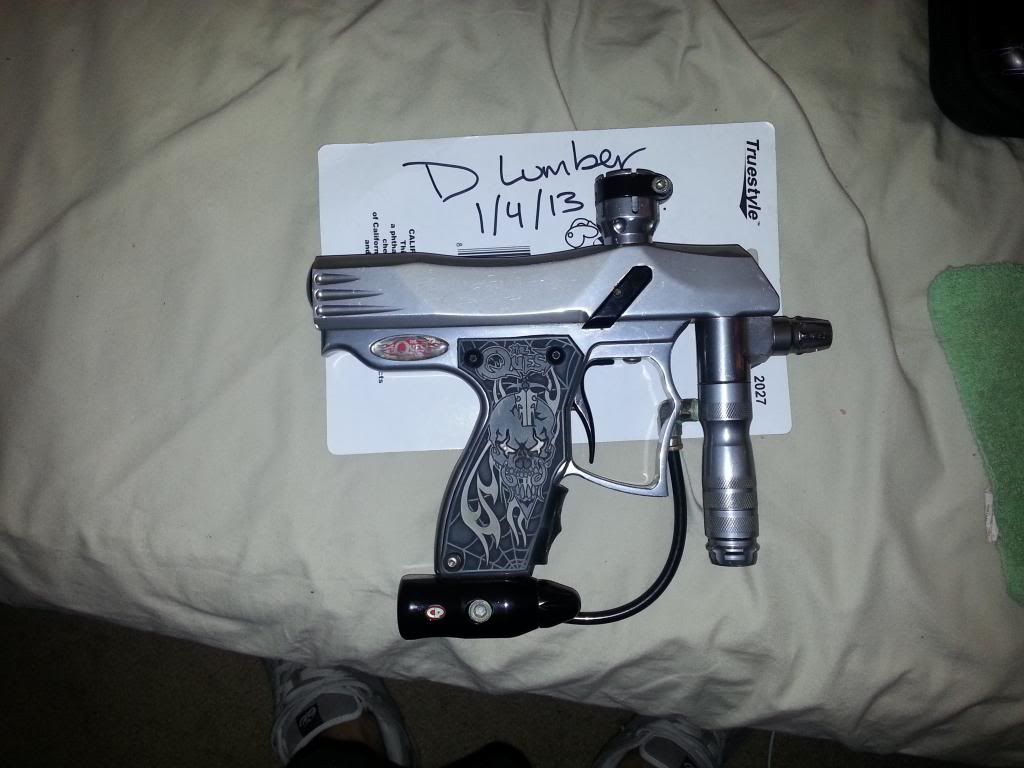 Lastly, the E-Blade.
I love this thing. It looks brand new. No lies. There is a little wear where the barrel slides in, but you won't notice it with the barrel in there.If you want a picture of that, let me know, and I will get it to you as fast as humanly possible. If I get the full asking price, I'll throw in the 5 piece Odyssey barrel kit that matches the marker. The bore sizes are: .685 .689 & .693. It's been sitting around for awhile, so it may need to be tuned up, and one side is missing the screws for the grip frame, which isn't a huge deal. I put air to it the other day, and it doesn't leak initally. After firing it a couple of times it starts to leak out of the front pnues a little bit, but it still cycles. I'm too busy to put any effort into this at the moment, but I might look at it if this isn't sold right away. I'll also throw in the feed neck adapter in case you want to use another hopper on it!
Price: Sold!!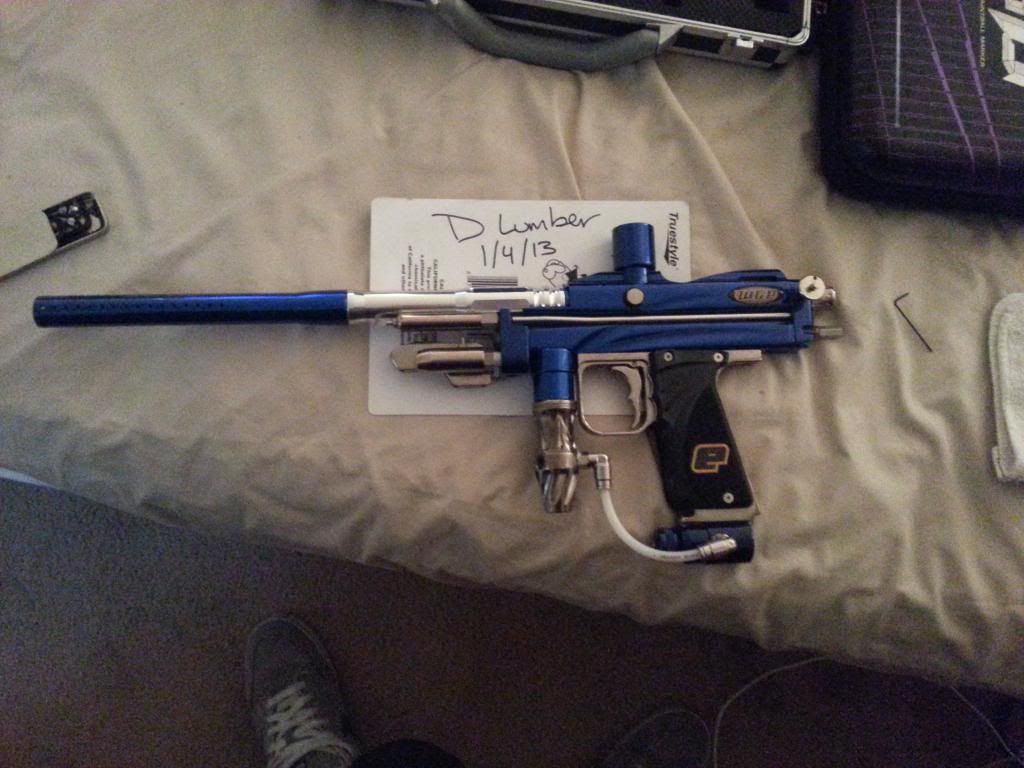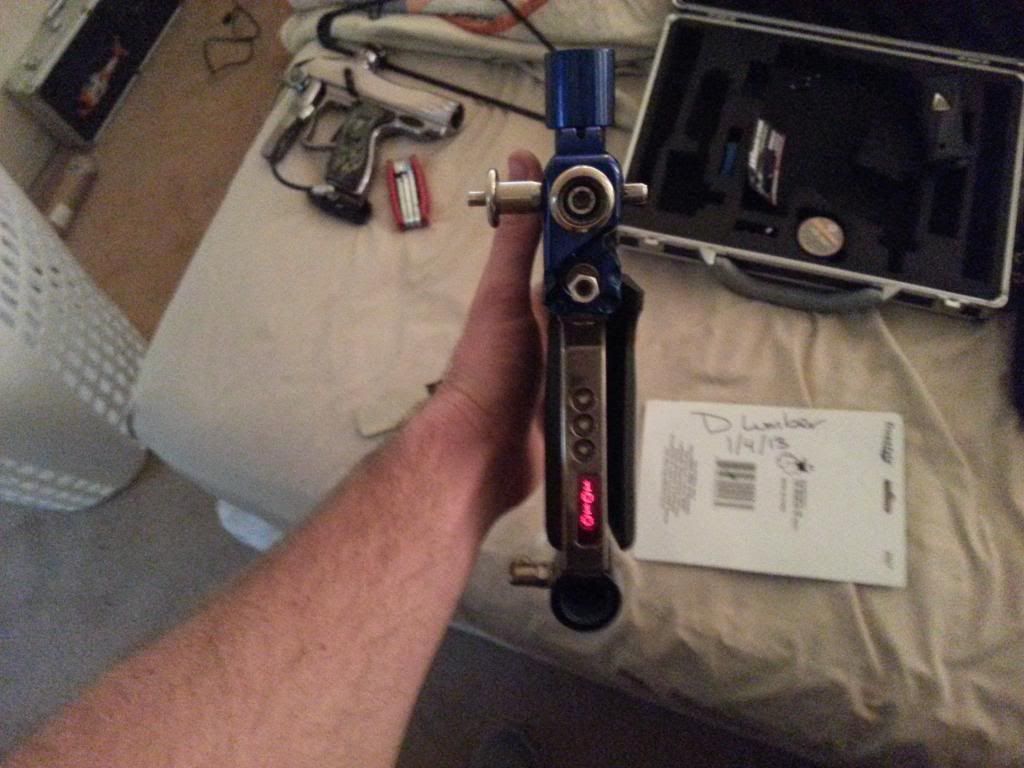 Let me know if you want any more pictures! I'm trying to get this TV soon as my new house has a rather large living room, and NO TV!!! 1st world problems right here.