Discussion Starter
•
#1
•
So ever since I moved into my apartments about a year ago my neighbor had a diesel dually gmc parked just setting there. Well I started bull****tin with him one day and asked him whats up with it. He told me he changed the lift pump and fuel filter and it never ran again but ran great before. So a few weeks later he was messing with it and getting frustrated I saw my chance to scoop it up.
I offered him $1000 and he took it. I did some reading made some calls and figured out the guy forgot to re-prime the fuel system. I charged the batteries primed it and its been running like a bawse ever since. Plans are to put matching grill, lights, and two tone like my bagged truck then drop it 5/8 and use it as a tow pig for my bagged truck.
1994 GMC 3500 ext cab dually
6.5 turbo diesel
nv4500 manual trans 3spd with granny low and overdrive.
149k miles
On to the pics.
The day I got it running and moved out of the covered parking area.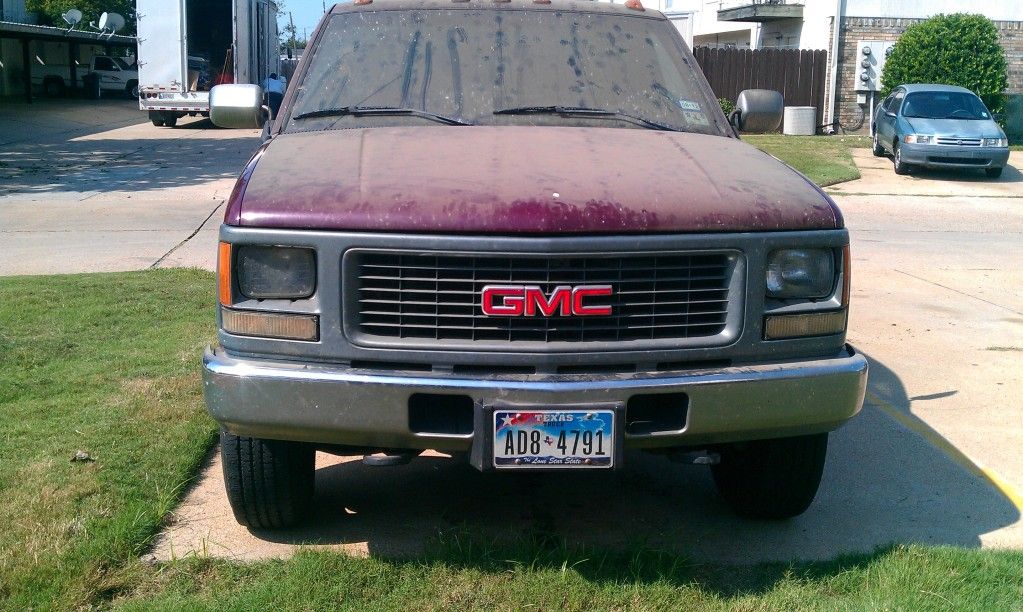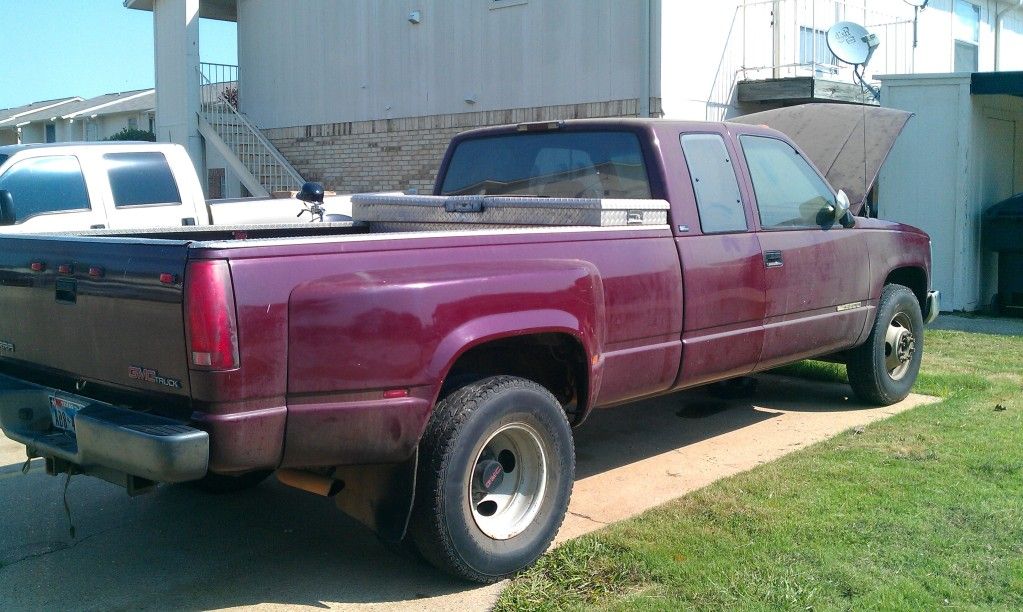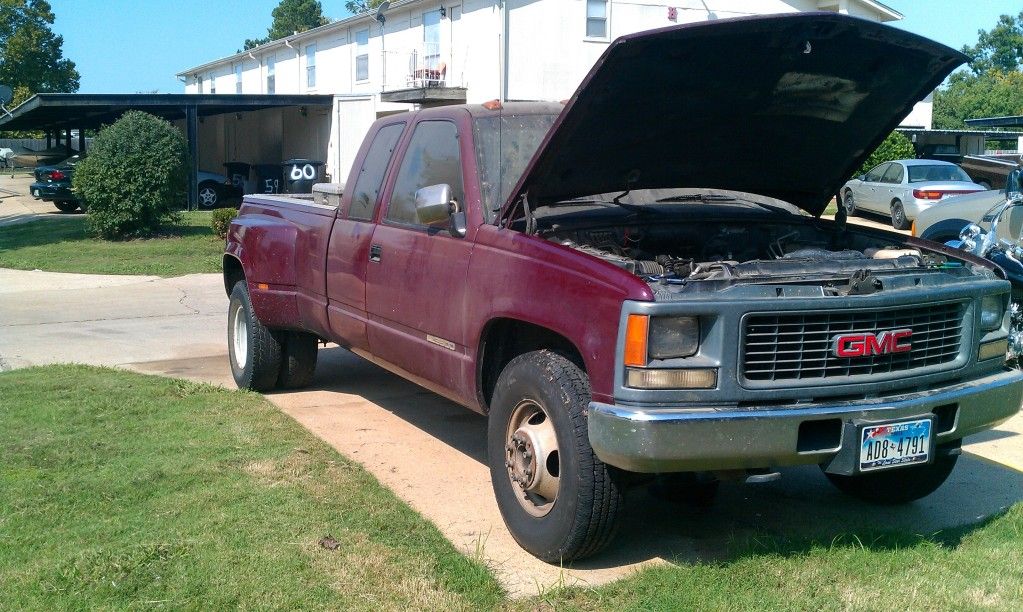 Cleaned it up and gave a good waxing.