The largest paintball game in the Upper Midwest--800 players!!!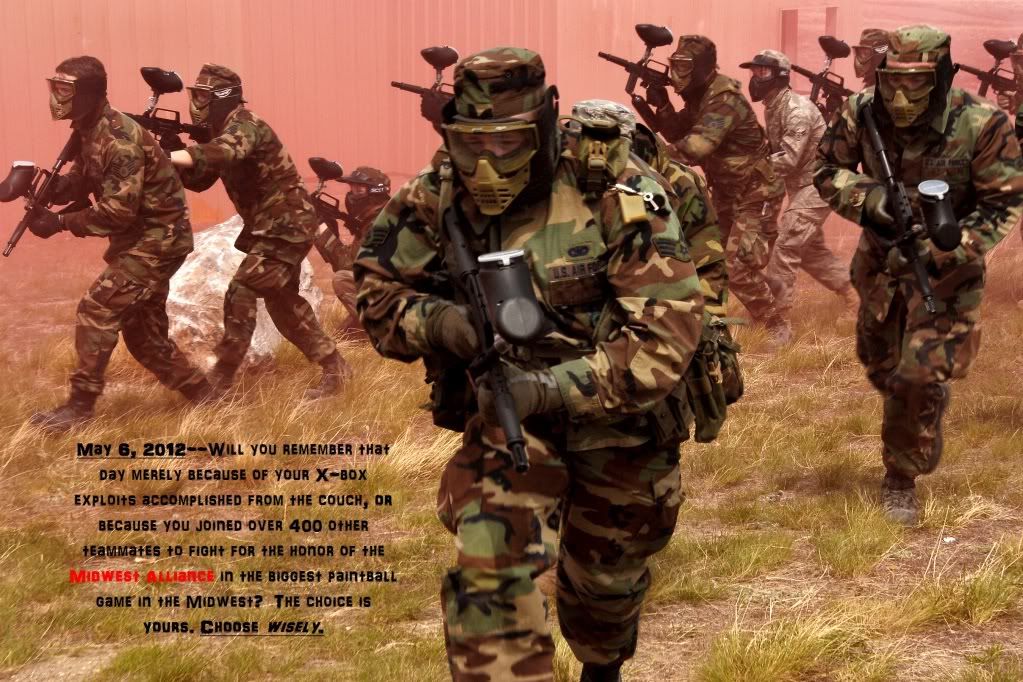 Giant Big Game XXII - Game Details
Date May 6, 2012
Times
8:00am Check-in starts
9:00am Rules and game briefing
10:00am Game Begins
1:00pm One hour break
2:00pm Game Resumes
5:00pm Game Ends
5:30pm Prizes
Location
Splat Tag, Inc.
835 County Road E
Hudson, WI 54016
Directions »
Entry Fee $40 and includes All Day Air/C02
CO2 and HP Refills Included with Entry Fee. HP up to 4500psi.
Paintballs EPO. This is an Event Paintballs Only event.
Discounted Event Level* - $55 for 2000 case.*
Tournament Event Level - $65 for 2000 case.
Prices Prizes include: 6 Paintball Guns, HP Air Bottles, goggles, Hoppers, Pod packs and other great prizes to be given away.
Teams
: Two paintball teams:
Red
(The Midwest Alliance) vs Blue.
Rental Equipment NOTE: A Driver's License or a $200 security deposit is needed to rent paintball equipment.
Paintball Package - $20 (Includes Gun, Goggles and Air tank.)
Paintball gun - $10.
Goggles - $5.
Air Tank - $10.
Camping
: Free camping at Splat Tag field Saturday night before game.