This PROJECT DSP is up for sale, what you see is what you get, I don't know exactly you need to get it firing, or to finish it, I am missing a spring for sure and the frame bolts, the phantom is missing the M16 grip - if I find one I will include it. If I find any matching parts I'll include them as well.
CF DSP/Phantom, slide has the notch for the VSC if you decide to run it like that, Anno was done by the Tonsixer's.
Price is SOLD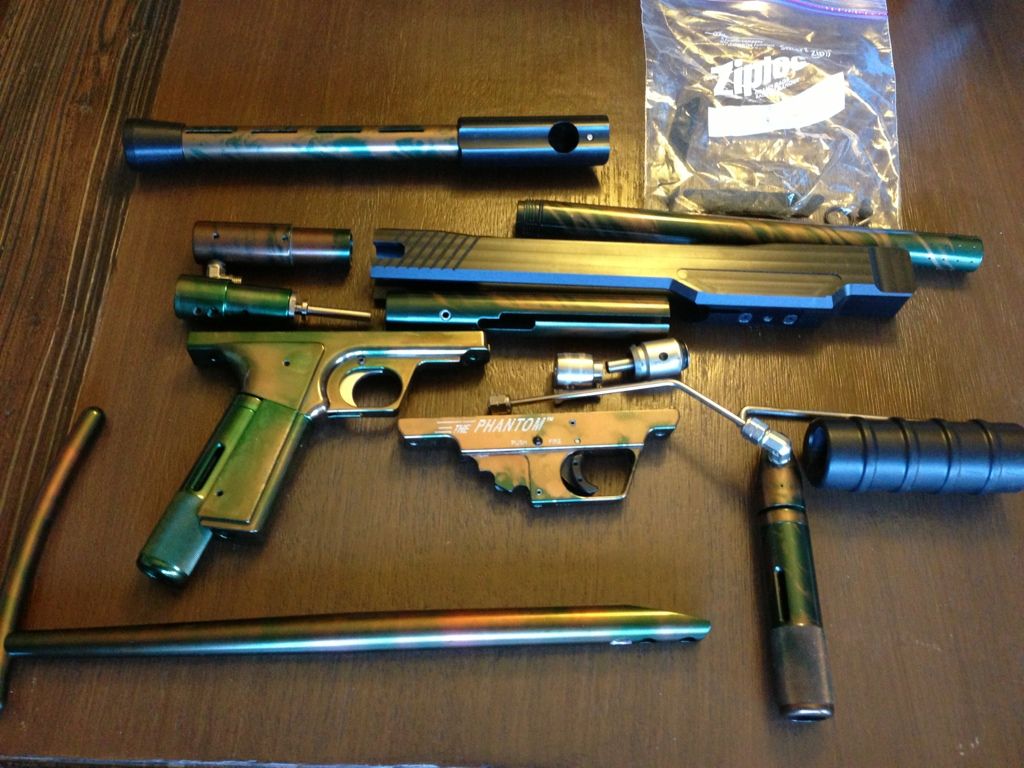 I won't part, sorry.