Discussion Starter
·
#1
·
So newbie here and I finally got all my gear. I picked up a used gun because it was hella cheaper then buying new and I got a few extra items in the purchase. I was going to do nothing but woodsball but decided I should keep my options open when buying a gun. So I picked up a 07 PMR with NDZ clamping feedneck, Virtue green eyes, Lucky set of Dark barrels w/case, 2 DYE pods, Redz 3+1 belt, DYE rhino cover, JT mask w/lenses, Pure energy 48/3000, HALO hopper with 35board, and Careleton fiber 4500 tank. I don't think it was to bad of a deal for a couple bills. I have already ordered an NDZ UL frame, NDZ back cap, NDZ eye covers, Extra set of Virtue eyes, and Contract killer barrel sock. I am also thinking about selling the fiber bottle for a 48/3000 fiber bottle. I like the size better for shooting.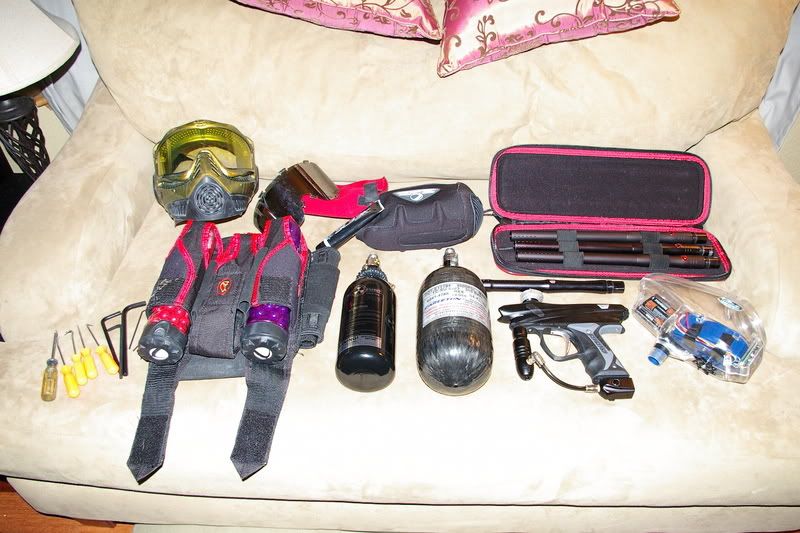 But with all the gear I needed a way to carry it all around safely. I looked around but couldn't find much so I decided. I would just build one myself. I found this aluminum hard case at Home Depot for only $20 bucks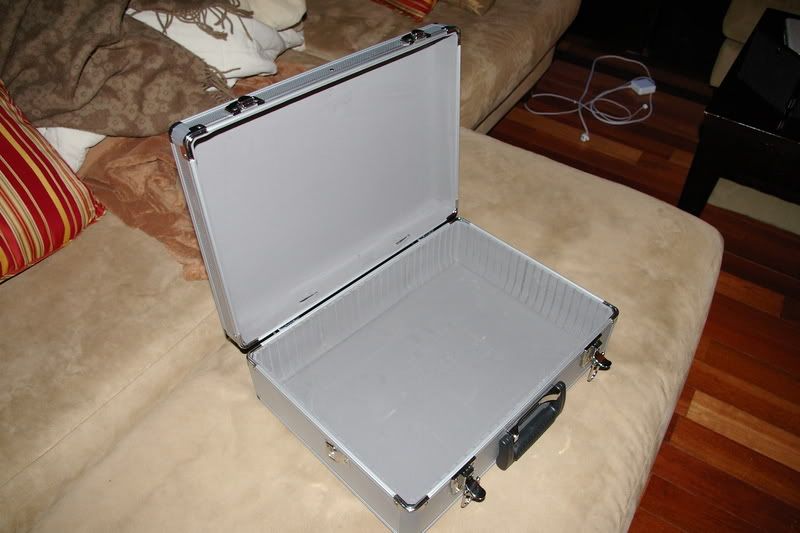 After getting the case I made a stop by the crafts and fabric store to pick up some foam and other stuff. Six dollars for it all and some knives from my house.
After about 30 minutes which included tracing, cutting and a little glueing. I ended up with my new carrying case. Not bad for a $26 dollar case plus it has locks and riveted hinges.