Discussion Starter
•
#1
•
so im getting an xbox soon and i want to play live soi need some help seeing if all this will turn out good.
i am looking at this router.(i dont want/need a wireless router.)
D-Link GamerLounge - EBR-2310 Ethernet Broadband Router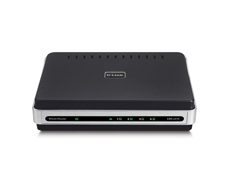 Product Description:
BASIC NETWORKING
Create a wired network in your home using the D-Link Ethernet Broadband Router (EBR-2310). Connect this Wired Router to a broadband modem and share your high-speed Internet access, check email, share files, and enjoy online gaming.

SIMPLE NETWORKING
This Wired Router provides four 10/100 Ethernet ports to connect up to four Ethernet-enabled PCs or network devices. Switching capabilities have been integrated into this device to efficiently manage your network traffic.

SECURITY PROTECTION
This Wired Router includes a built-in firewall for safeguarding your network from hackers and malicious attacks. Parental control features are also included to monitor Internet usage and block inappropriate content.

EASY TO INSTALL AND USE
The Quick Router Setup Wizard is provided to help you set up your network in minutes. A built-in Cable Tester Utility is also included to help you diagnose and troubleshoot physical cable problems.

For creating a simple wired network for your home, the easy-to-use D-Link Ethernet Broadband Router (EBR-2310) gets the job done.
Standards • IEEE 802.3 10Base-T Ethernet
• IEEE 802.3u 100Base-TX Fast Ethernet
• IEEE 802.3 NWay Auto-Negotiation

Advanced Firewall Features • Network Address Translation (NAT)
• MAC Filtering
• Website Filtering
• Scheduling

Device Management • Internet Explorer v6 or later; or other Java-enabled Browsers

Certifications • FCC

Led • Power
• WAN
• Local Network—10/100Mbps

Operating Temperature • 32°F to 131°F (0°C to 55°C)

Operating Humidity • 90% Maximum (Non-condensing)

Dimensions • Item (WxDxH): 4.5" x 5.9" x 1.4"
• Packaging (WxDxH): 8.3" x 10.9" x 2.7"

Weight • Item: 0.5 lbs
• Packaging: 1.6 lbs

Warranty • 1 Year*

Minimum System Requirements • Cable or DSL Modem
• Computer with:• Windows® XP SP2 or Windows 2000 SP4**
• Internet Explorer 6
• CD-ROM Drive
• Network Interface Card


Package Contents • Ethernet Broadband Router
• CAT5 Ethernet Cable
• Power Adapter
• CD-ROM*** with:• Installation Wizard
• Product Documentation
and this is what i was thinking i would have to do but im not sure. i think i might have it backwards
thanks for your help.