Alright, I'm reposting this with better pics, vids, and a better idea of what I want for this gat.
Basically, this gun was owned by the D1 team SD aftermath, and was teched to perfection by them. It shoots absolute ropes and I'm in no hurry to get rid of this thing.
Specs.:
Blue/Black parts SD pm6
PSP Ramping board (15 bps ramping)
Hybrid 06 grips
Direct mount ASA (not Cp)
Shaft Barrel
PICS: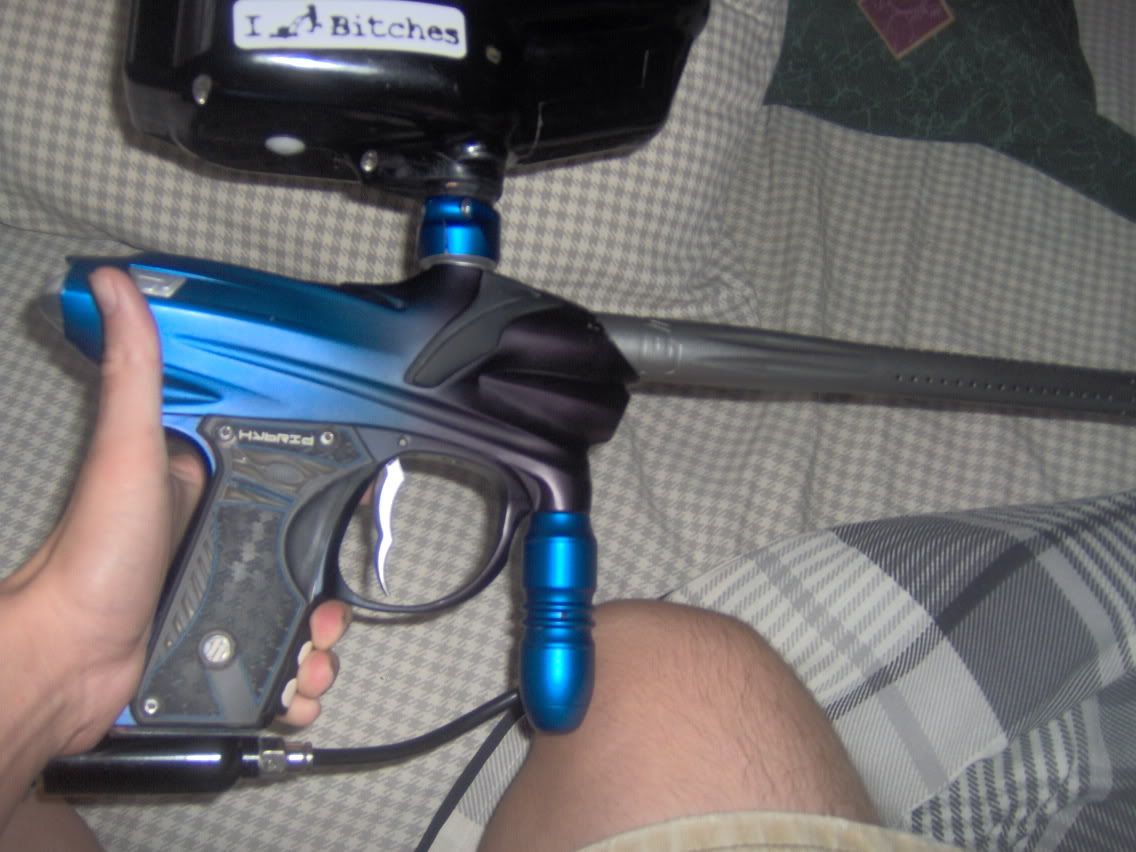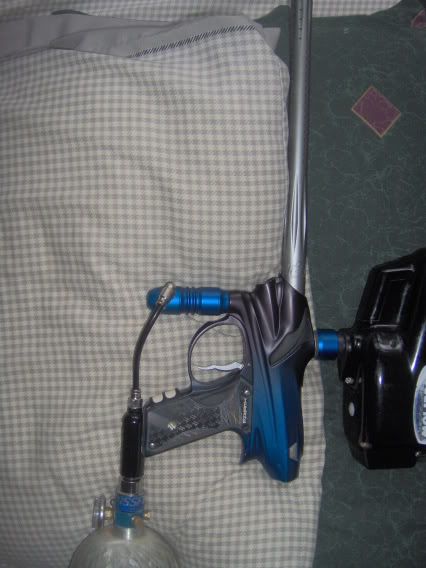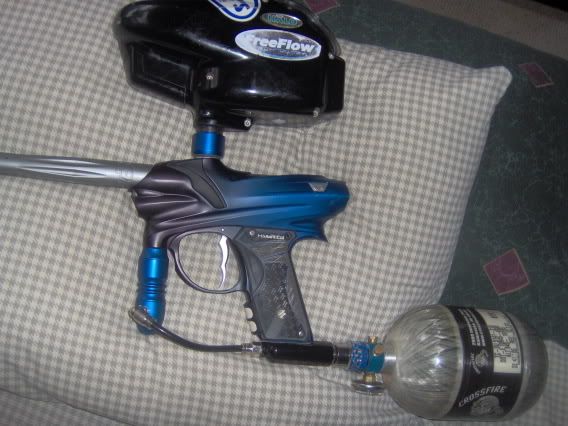 VID: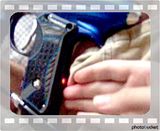 What I want:
☻650 cash obo. We can maybe work something out with a decent amount of cash +gear, but CASH IS KING
☻Egos, I add
☻ E-teks, I add
☻The amount I add (if any) depends on what ups your gun has. I will not add 250 for your stock ego.
Don't wants:

ions
timmies
angels
shockers unless PL or you're adding MAD cash
RULES:
-I do not ship first, Sorry. I have feedback on here, other forums, and a decent amount of Ebay feedback. You can speak with me personally, or my parents if you'd like. By offering me a gun/gear you are telling me you will ship first
-Please be mature.
-Don't lowball me.
-Post in here first!!!!

Thanks for looking<3