$450 (Neg)
Here we go, I have a:
Silver Evil Pimp
7.0 Ramping Board (PSP Modes, Uncapped Ramp, and Semi!)
14" 2 peice Redz Pepperstick
TheBetterOne Blade Trigger
25g Switch
All stock parts
This gun is sick!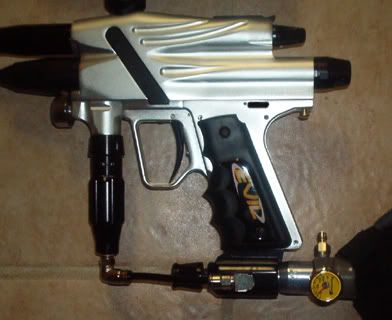 Looking for: (In order of desire)

DM4s (I add)
05 Speeds (I add)
05 Protos (I add)
2k5 Timmys (I may add)
All offers are considered! So post away!

Don't want:
Ions
Imps
Any ICD guns
Lowballs
I DO NOT SHIP FIRST, BY POSTING HERE YOU AGREE TO SHIP FIRST!
Please post here before Emailing, PMing or AIMing me.
AIM: Saturate Me12
Email:
[email protected]