Discussion Starter
•
#1
•
Hello everyone, this is my first post on these forums.
I got a couple of home made kits that I've made at home, so I thought that I'd post the pics and whats on/in my X7, and you guys can just rate them as a collective whole.
Performance Mods:
JCS Redhot power tube and front bolt
Wargear cyclone squishy paddles
Polished Internals
Rap4 Gen2 Regulator
Response Trigger (currently tuned to 12bps, I don't care to shoot anymore than that).
The External Mods:
All the pictured mods are made with durable yet lightweight plastics, except for the tippmann airthru stock on the g3.
X7 HK G3:
With 14" barrel. Total weight, around 7 pounds (mostly due to the airthru stock)
X7 Sig552: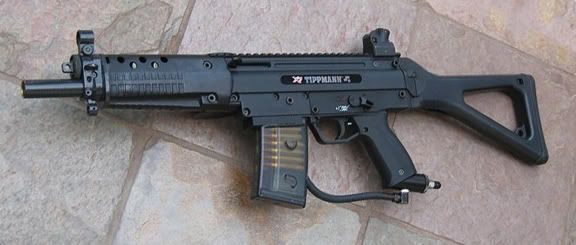 With 9" barrel. Total weight, around 6 pounds.
-edit-
Yeah,.. I know the rear sight is backwards
X7 Dragunov Sniper Rifle:

With 20" barrel. (for the guys that like long barrels) Total weight, around 6 pounds.
X7 G36c: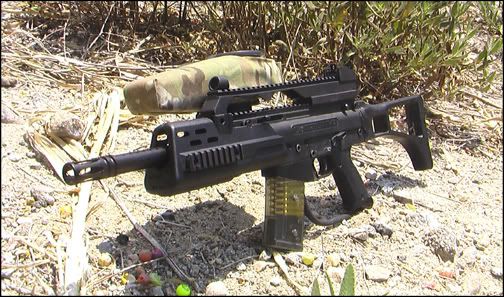 With 10" Barrel. Total weight, around 5.5 pounds
X7 MG36:
With 16" Opsgear barrel. Total weight, around 6.5-7 pounds (including betamag)
-------------------
That's all I'll post. I figured that in there I make the guys who like long barrels happy with the dragunov, all the way to making the guys who like real compact markers happy with the sig552.
I look forward to your responses, as this was all alot of work.
Remember, we're rating the look/appearance/functionality of the marker setups, not wether you like the x7 itself as a marker or not
lol