just got this baby and it has only seen one field day... havent broken in the hyper2 reg yet :[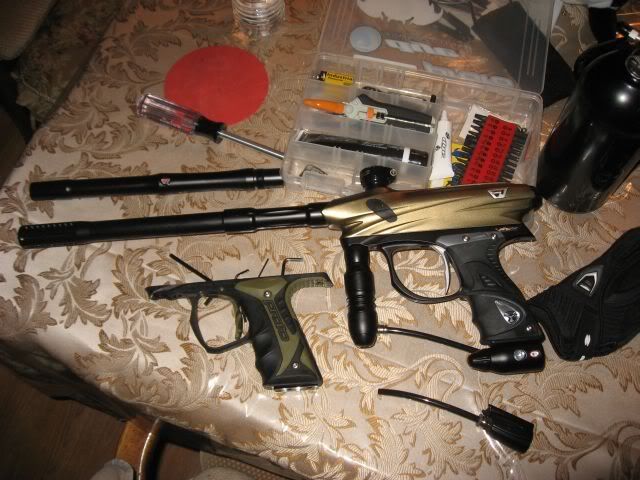 Setup--
.Halo B Hopper /w Rip Drive
.Checkit JR3 14" Barrel .689
.Dye UL Trigger Frame
.CCM Heli-Clamp Feedneck
.CP ASA On/Off
.320degree macro line kit
.Pure Energy 48/3000 HPA Tank
the next small upgrade im going to get is an aluminum backcap. I'm debating between Silver or Black Dust... what do you guys think?
Other than that, what other upgrades do you guys think I should get? Ive pretty much got most of the key parts if im not mistaken.
Thanks for your input in advance.
EDIT---------
My new setup:
.Empire Reloader B2 Hopper /w Rip Drive
.Checkit JR3 14" Barrel .689
.Dye UL Trigger Frame
.DM6 Virtue Board /w PMR eyes adapter
.CCM Heli-Clamp Feedneck
.Proto Alloy Back Cap
.CP ASA On/Off
.32 degree macro line kit
.DXS 68/45 HPA Tank