SOLD​
My Black 06 SFT Shocker. I am in no rush to get rid of this, read my rules.
Specs:
-Qlock feedneck
-CP Rail
-SP on/off
-HE Bolt
-All American barrel with two backs (same bore far as I know...)
- [edit]
Yes
, it has vision...
Or I can put on:
-Switched parts yellow and black CP Mini reg
-Matching yellow CP direct on/off
-Yellow 06 Hybrid grips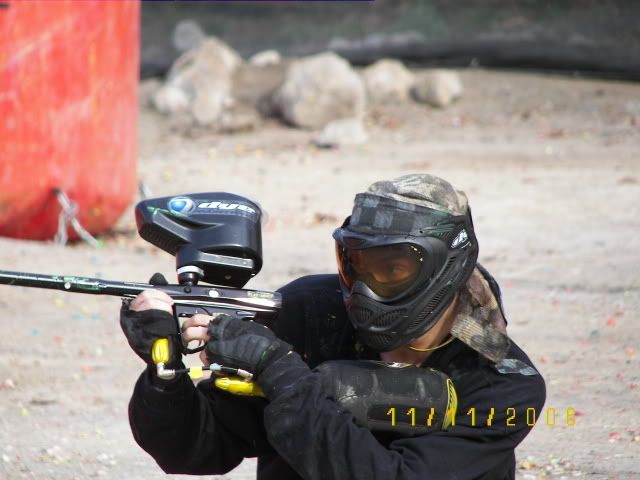 What I want:
Cash-
$400 + Shipping if stock, $450 + Shipping with reg, on/off, and grips. Prices are firm.
Trades- I'm not looking to add, I'm looking for 2k5 or 2k5'ed timmies, or 05+ angels
I do not want:
- No Promasters
- No freestyles except possibly FS8
- No 2k4 or older timmies unless they come with about $200, or the are 2k5'ed
- No autocockers
- No other shockers
- No DM4's
- No Ions
- No Nerves
- No older angels
- No broken guns
- No blowbacks
Rules:
-You offer anything on my do not want list, you will be ignored.
-You offer anything below 400 + shipping, you will be ignored.
-I do not ship first.
-I do not like to be IM'ed by strangers, I prefer you PM me and wait for a response.

PBN 7+ 0- Feedback:
http://www.pbnation.com/showthread.php?t=1430688
If you'd like, we could do a third party trade through Jaggy13 here on this forum, who's a moderator and has hundreds of feedback.
Jaggy13:
http://www.paintballforum.com/forum/member.php?userid=16992
His feedback:
http://www.pbnation.com/showthread.php?t=699271
I will get more pics and possibly a vid for serious buyers.
Thanks for looking.