Discussion Starter
•
#1
•
Please buy this from me I'm a poor college kid and need moneys for a new phone!
My girlfriend was helping me clean my room and spilt a glass of water on our phones so we're both SOL with phones right now... Mine mildly works but most of the key functions come and go. haha
So buy this. You can have the Bunker King Cover for it. I no longer play so this has just been setting with the rest of my unused gear.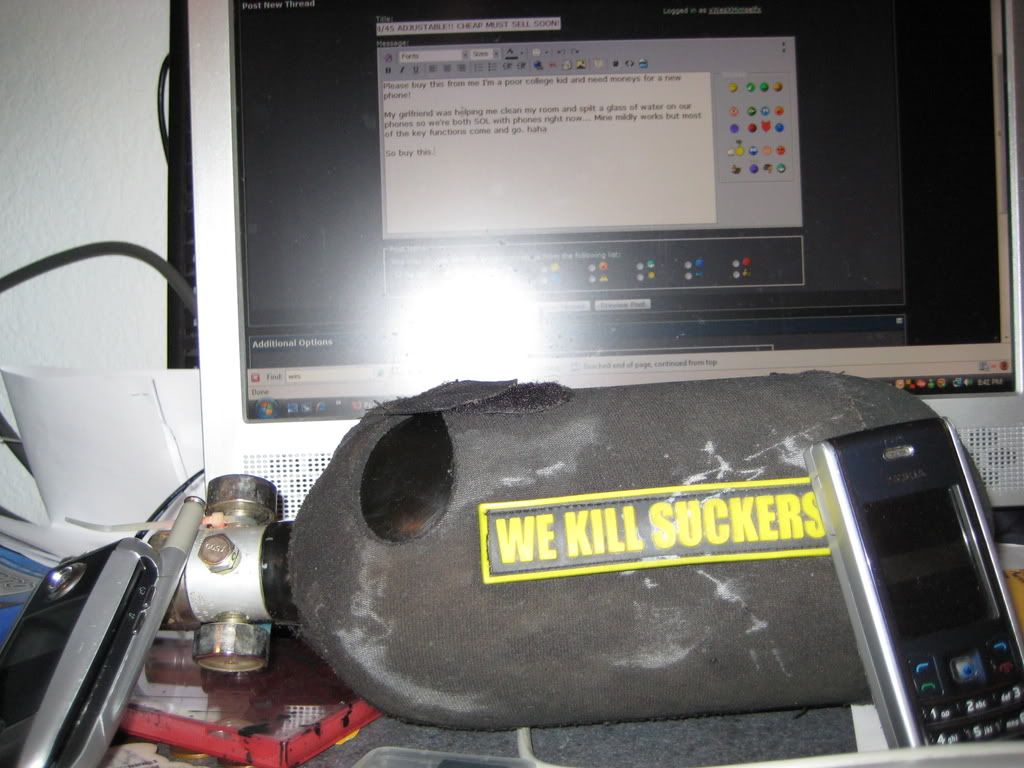 Price:125 very OBO.
Trades:
Unless you have Bluegrass Service then No trades.
If you do... well you must live in Ky somewhere so yeah gimme a shout on what phone you gat.