Discussion Starter
•
#1
•
Hey all, just picked up this PM7 - got it in the mail today, as a matter of fact. Shoots beautifully.
Proto Matrix 7
Dye UL Frame
Tadao Trauma Musashi board
16" Ultralite barrel (.692 back)
Sick trigger job
Here's what I know you're all here for, the pictures!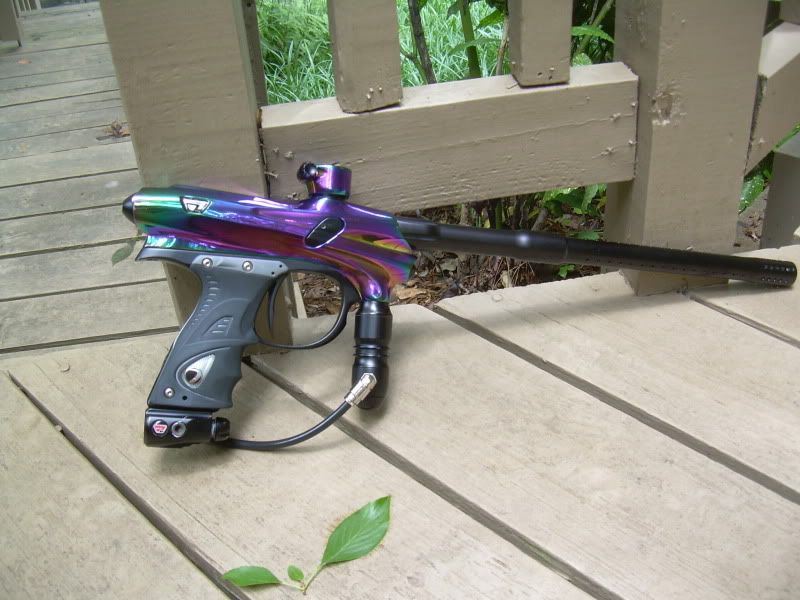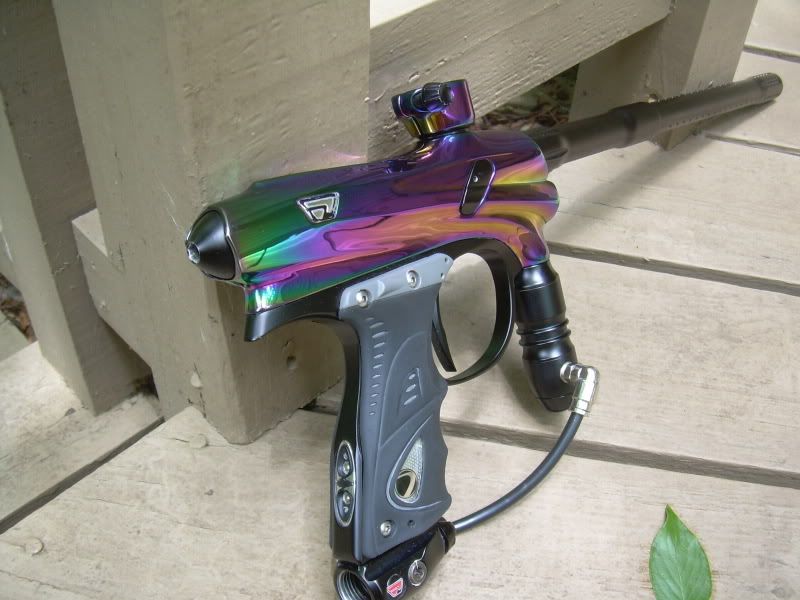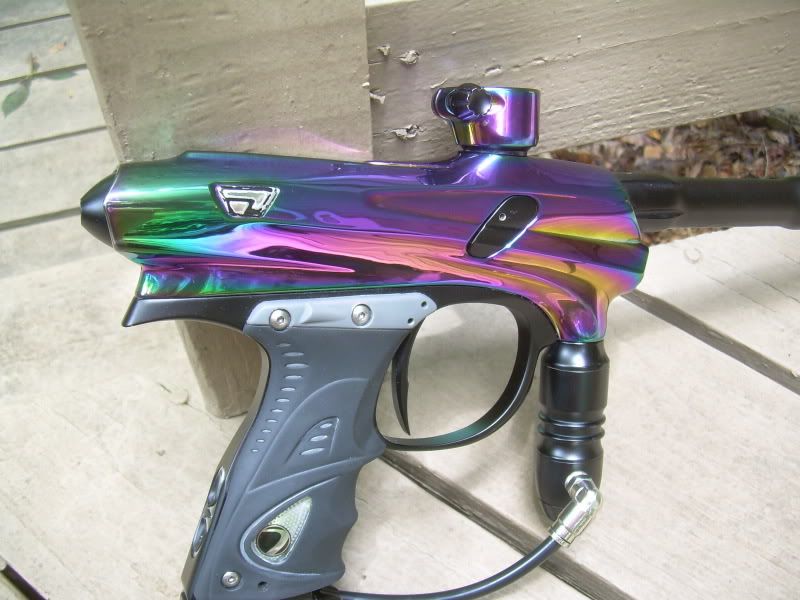 It's absolutely gorgeous, in my opinion.

Planned ups/changes
dust black 12" and 14" UL tips
CP On/Off (with bleed)
maybe a Hyper3/4 reg (depends how consistent this hyper2 is)
maybe new grips
I don't know much about PM/DM's so if you have performance upgrades you'd suggest then let me have em