Ok, I have a 1998 Angel LED. This is like the first Angel ever made. It's pretty hardcore.
It has...
Dye Trigger Gaurd
Double Trigger
MT Volumizer
Kapp Volumizer
Dye Stickies (old style)
Zip Chip (kicks ass, hella fast)
Some big feedneck
03 Style mini reg
Some drop
Some on/off
Old School Boomstick
The drop is just on there until I figure out if I am going to keep this or not. If I do, I'll put a duckbill on it. No worries.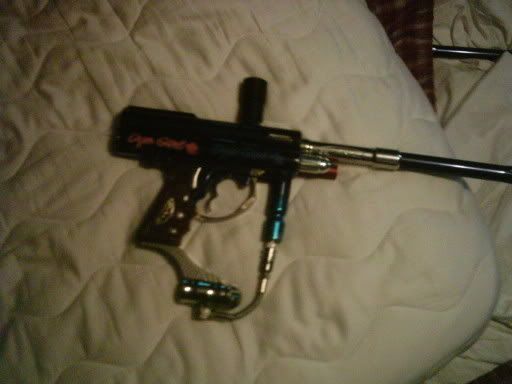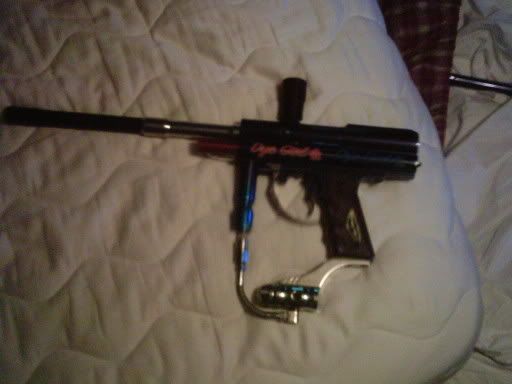 This gun is fast as hell. The Zip chip has like uncapped full auto. It's awesome.