Proto SLG, Pure Enegy 4500 HPA, Empire Event Mask, $200!!! +FREE STUFF!
Hey guys,
I'm graduating from college soon and I'm trying to sell all the toys I no longer play with.
Here we go:
Proto SLG (black) $250 new
Pure Energy 4500 psi HPA tank (carbon fiber) - may be recently out of hydro $150 new
Vlocity Jr hopper w/ speed feed (smoked) discontinued, probably $40 now
Empire Event mask (Black) $100 new
Please excuse the phone camera pictures. I am in the process of packing up my stuff and my camera is nowhere to be found, lol.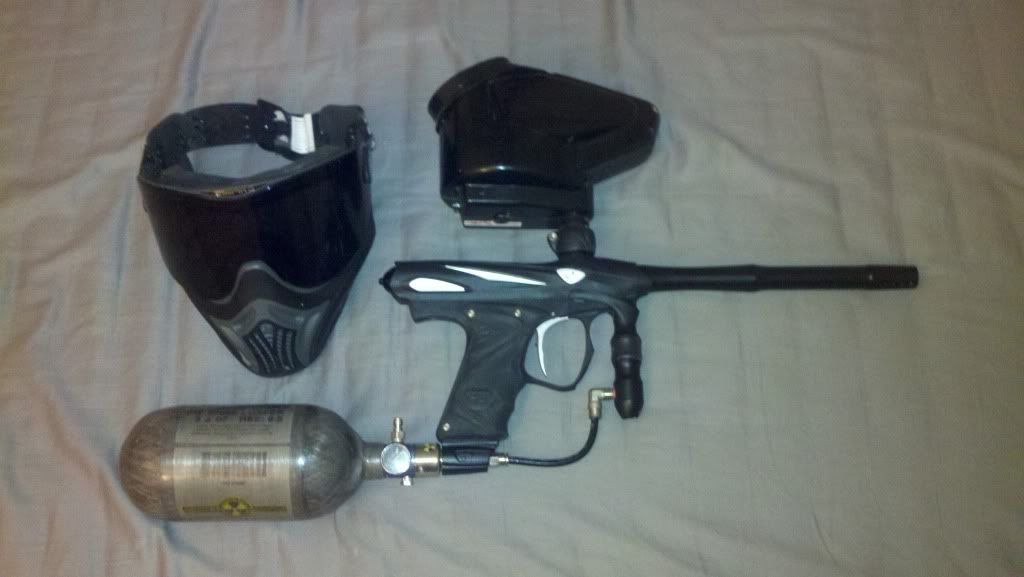 The gear has been used twice and is in very good condition. It has a little dirt on it, but nothing that won't clean off.
Since the gear is used and the tank may be out of hydro, I would like to sell the package for $200, and we can split the shipping.
I will also throw in a Dye tank cover and a NXE harness free of charge (please excuse the dirt!).
Thanks for browsing guys.