Hey, My gun is up for trade as well as my friends if you offer a two for one on them your post will be considered a free upp. The Pm5 and shocker belongs to my friend. Free ups are appreciated and i will return the favor. If you dont like my prices i really dont care.....flame me and i will report the post. Read the rules and have fun. **I can take as many pictures as needed for serious traders only.**
!!!!!!!!!!NO TWO FOR ONES NO TWO FOR ONES NO TWO FOR ONES NO TWO FOR ONES NO TWO FOR ONES NO TWO FOR ONES NO TWO FOR ONES NO TWO FOR ONES NO TWO FOR ONES!!!!!!!!!!
Black with Blue accents Ripper 2.5
Hybrid ram cap
CCM midrise
CCM thumb screws
127.4
Virtue membrane pad
Video
http://video.tinypic.com/player.php?v=153xv2x
Pics: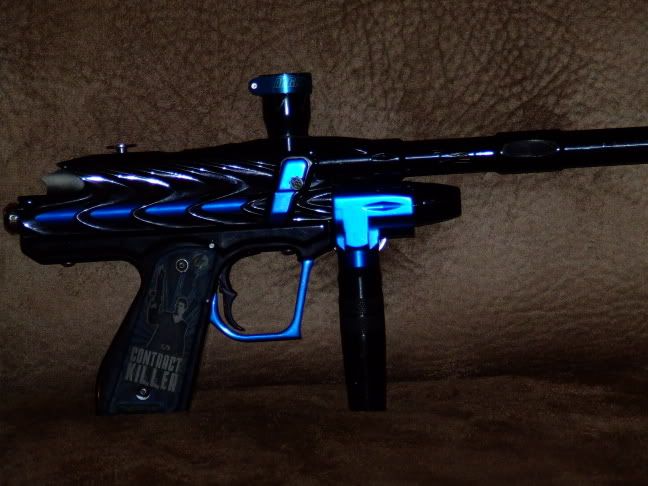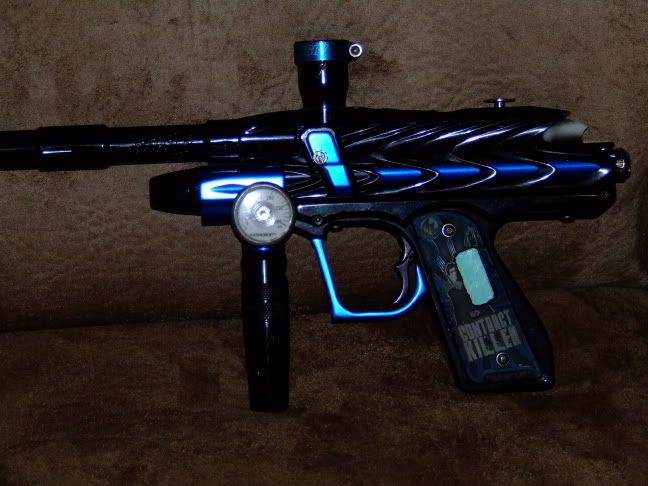 Price: 800 OBO (not looking to sell)
Trades: NO FADES!(Mabey a hot GLOSS fade) (will add a reasonable amount for 06 timmys or ego's mabey a dm6)
**EGO**
**05 EGO MUST HAVE STAR FRAME AND A UPGRADED BOARD!**
**MANTIS EGO**
**XSV EGO**
**LEDGEND**
pl shockers
pm6's w/UL
offer away
DO NOT OFFER:
IONS!
ICD
COCKERS
broken guns
pre 05 guns
Friends Shocker
v-board
q lock
cp trigger
tyler michad hybrid bolt guide
cp rail cp onoff
cp reg shorty
Price: 550 OBO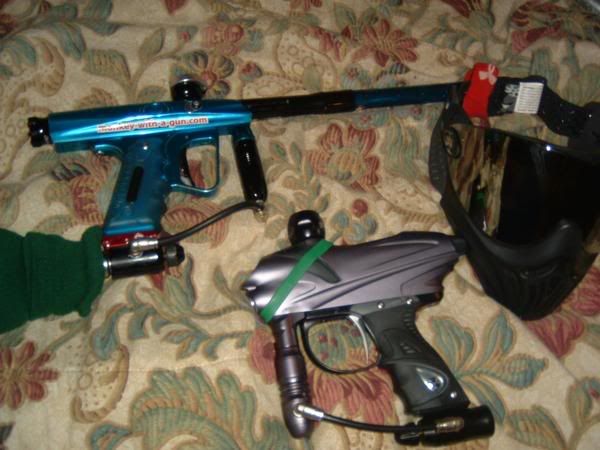 Friends Pm5
UL frame(Not pictured)
Hybrid bolt guide
UL barrel(Not pictured)
CP direct mount on/off(On ripper)
Stock frame with virtue board
Price: 700-750$ OBO
Pics: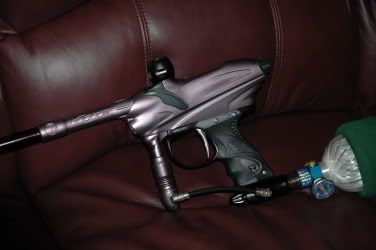 Trades: (HE CANNOT ADD!!!)
05 egos
05 timmys
no ions.....you get the point.
!!!RULES!!!(Copied from me on the nation)
1. I WILL NOT SHIP FIRST BY POSTING HERE YOU AGREE TO SHIP FRIST(Unless you are a mod or have more or flawless feedback than i do.) I will do 3rd party through a mod of my choice.
2. I won't ship first. Ever. You came to me, so you ship to me. Unless you are a mod and have positive feedback and no more than 2 posts from people from your local area.
3. Be mature, I don't want to have to deal with bs.
4. If you are under 18 i will be speaking with your parents you can speak to mine.
5. Please, don't let this be your first high end gun, I don't want to sell it to a kid with a tippmann, only to have him call me up and tell me that it wont work since he put Co2 in it.
6. Only serious buyers/traders please.
7. If you are in the NY area we can deal in person, and you can test fire, play a game or two, before you buy/trade.
8. If you talk li3k dis, i block you and the deal is off i dont care how good your offer was.
9. We will do 3rd party through a mod of my choice.
10. Read the RULES
11. Obey the evil puppy.
.Evil Puppy.