Discussion Starter
•
#1
•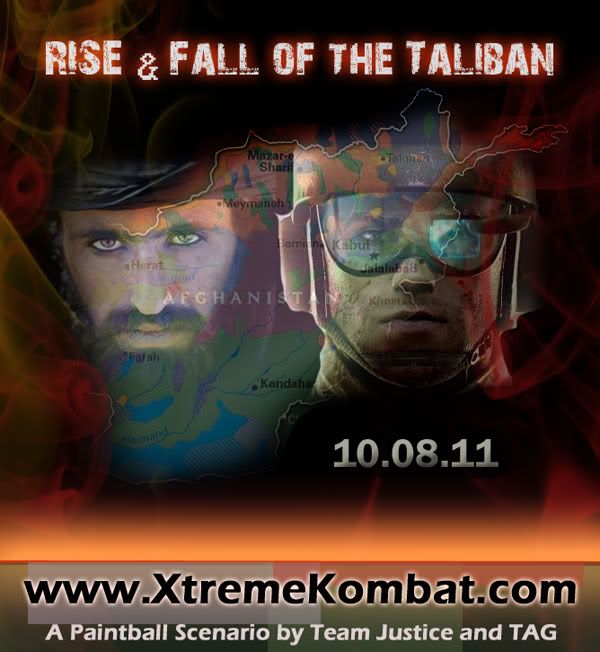 STORYLINE:
PLEASE NOTE: We understand the emotional burden that 9.11.01 caused in the US. We would like to apologize in advance if this scenario offends anyone whether is a Muslim, and American, or any religion, race or gender. This game is only intended for recreational purposes only. Being on the Taliban or the American side will not and does not reflect anything upon anyone.
09/01/01 marked one of the most tragic events in the history of the U.S. no military on earth was as feared as the American armed forces. With precision bombs, nukes, artillery, an armada of tanks and a naval fleet to which no other country could compare. No one could have expected such a devious, well planned assault on American soil as the attacks of 911. This attack was not made by China, Russia, or any other super power in the world. The credit was given to one man responsible for not only the attack, but for the entire movement of radical Islam as well. Only one man clever enough to break through the multiple defenses of the U.S.: Osama Bin Laden!
Finally the world has heard his call. As the world cries out against him, thousands mark this event as a victory and join his ranks. He has pierced the heart of America. And now they threaten to fight him on his turf... Let them come... they will fight a losing battle every step of the way. His life was not important, his mission is... To ruin the American way of life. Will he succeed?
Soon after the first tower was falling, a small group of soldiers were quickly preparing for their nations call. This highly equipped group trained in the most difficult of conditions and hardened for the most intense missions, they lived only for war. Specialized from the ground up they are their nations pride, they are Seal Team Six!
Sent by the president himself they had but one clear mission... Find and eliminate Osama Bin Laden!
DATE: 10/08/11
TIMELINE: 0730 - doors open for registration
0900 – Generals and players briefing (safety, game play, etc)
0920 – Game starts
1300 – Lunch break
1345 – Resume play
1600 – Game ends
1630 – Awards and Raffle
LOCATION: Xtreme Kombat Durham Field
7460 Highway 98 / Wake Forest Rd
Durham, NC
919 699 4448
PRICING:
Pre-Registration fee: (deadline is 10.02.11) - $25 with all day air
At the door registration: $35 with all day air
TEAM REGISTRATION (4 team members or more)
Discounts only apply for PRE-REGISTRATION (deadline: 10.05.11)
$80 for the first 4 then $15 per extra member
To register your team please send us your roster and team name at
[email protected]
Once we get your team name we will process your payment over the phone (919 699 4448) or through paypal.
TO PAY VIA PAYPAL:
Make your payment to
[email protected]
(please make it as a gift) or call 919-699-4448
Paint: - Field Paint Only
Field Grade: $60 case, $20 bag
Mid Grade: $70 case, $23 bag
Pro Grade : $80 case, $26 bag
* Paint brands subject to change, call us if you want to know
Team Discount (must pre-register before 10.05.11 to get team paint discount) – Must purchase 1 box per member upon registration then you can buy as you go.
Field Grade: $48 case
Mid Grade: $58 case
Pro Grade : $68 case
Air:
Co2: 9oz - $4, 12oz - $5, 20oz - $6
HPA - 3500 psi & 4500 psi - free with registration
Rate of Fire = 15 bps, ramping allowed
Muzzle Velocity = 270 fps
10-Foot Surrender Query In Effect! You MUST ask, but you may not receive!
Lunch:
Lunch will be catered by XK staff and sold on site includes:
2 hot dogs + 1 bag of chips + 1 gatorade/coke/water = $5
1 cheesburger + 1 bag of chips + 1gatorade/coke/water = $5
Game play:
Throughout the 10 years of war. Seal team six both gained and lost ground against Bin Laden's freedom fighters. This will closely be reflected throughout this game as there will be 3 permanent standing flag poles. On those poles will be two flags. One will represent seal team six; the other will represent the Taliban. At every hour on the hour a ref will record whose flag is higher on the pole (giving points to that team).
Special Rules:
There will be a large tape line throughout the playing area. This will be to identify Afghanistan from Pakistan. Seal team six will not be allowed to pass through this border, unless specific mission cards or rewards permit. Freedom fighters will be able to travel through and along this border at any time during the game. More details will be available during briefing.
Respawns:
Seal team six will have marked and easily identified "medics". These medics will have the ability to respawn a player by simply touching them. If on seal team six you are hit you have two options. To return to your general's camp and respawn, or find your closest medic. If you are a freedom fighter with Osama, you have only one option return to your general and receive divine healing and new direction.
FRAGOs:
Throughout the day, missions will be given to each team's commander. The mission cards will spell out what the objectives are, how long you have to complete them, and how many points they are worth. It is your commander's responsibility to communicate and assign these missions to the rest of the team. Refs will be monitoring these missions to record when they are completed. Such missions may also include "special" rewards such as suicide bombers, drones, spies, air assaults, and explosives.
The earlier you register, the better chance you have of picking your team!!!