Discussion Starter
•
#1
•
Rules:
1. SOLD AS IS
2. No flaming
3. Don't ship first
4. Will ship early is there is proof of payment
5. MO + Paypal only
6. Trades are welcome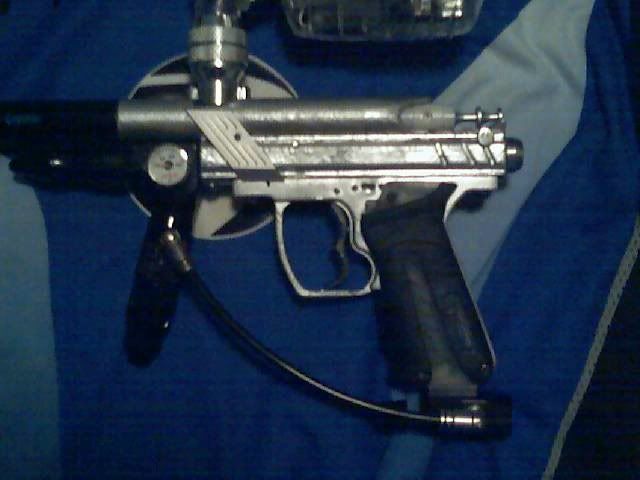 Runs at 300 psi 280 fps! out shoots ropes with the freak and out cycles the z boarded egg all the time with the eyes off. i never have shoot down and never had any problems with it.
THERES OIL ON THE PAINT SO IT MAKES IT LOOK KINDA WEIRD IN THE LIGHT
CHROME victor 2
custom milled and painted drilled for eyes
custom milled and painted esp trigger frame (eyes and universal skrew set)
New VerC t-board
break beam eyes
Silver Timmy eye covers
dye sticky grips
acs bolt
poshied striker lightend for LP
modded valve and pin
9 piece spring kit
assault block (black and guaged)
bob long torp reg (2006 black guaged macros)
icd on off w/ mini rail (black marco guaged)
twist clamping feedneck low rise (silver)
Freak with .689 insurt and 14" AA front (black)
silver trigger
i repainted the body to a dark dark dark blue the trigger frame is still silver
Price: im looking for 275 obo talk to me its subject to change
Trades: any thing higher end then thins, Dm3 Old Timmys (offer up)
Also for sale
114/3000 HPA tank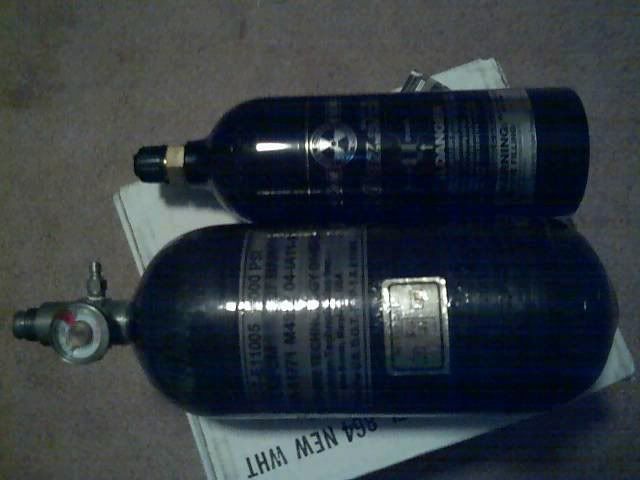 price: 75 shipped
chrono
price: 40 shipped