Discussion Starter
•
#1
•
Last week, I was away as some may have realized, for the week. I was a counselor for the 6th graders that go up to the mountains in Northern NJ to the Stokes School of Conservation. We stay for 4 days and 3 nights, and the kids learn about nature and teamwork and stuff, and its all really cool. This is a tradition for our local middle school and has been going on for about 35 years now. Alot of middle schools go on this trip in NJ so if you went on it let me know. I went last year and it was a blast, and this year was so much better because all the people I went with I was really cool with.
Heres a pic of the lake in the middle of the campus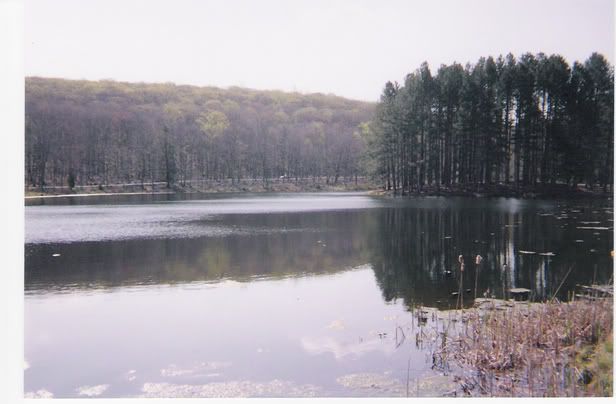 Heres the Counselors (Im the one with my arms wrapped around my friends Curtis and Jen):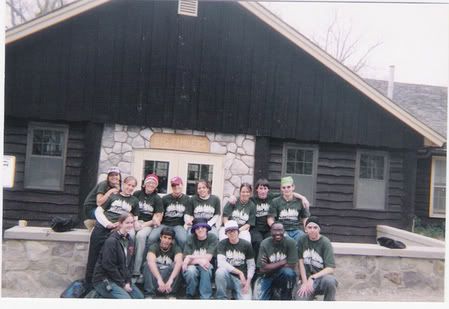 Heres a pic of my cabin and my kids:
Me on the cable bridge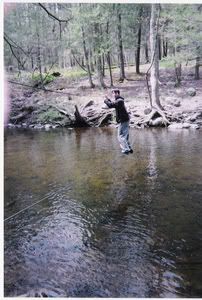 And one of my kids falling off the same bridge: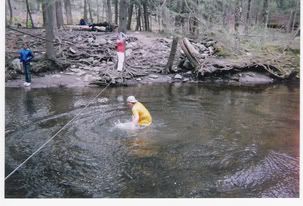 My buddy Joe (this pose quickly became the inside joke of the trip):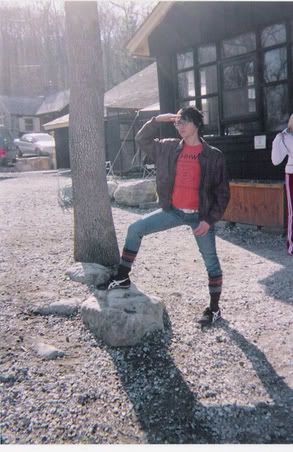 (Me 5th going right)
Aaannd last but not least, Curtis and Ali in the shower (yes, bathing suits were on)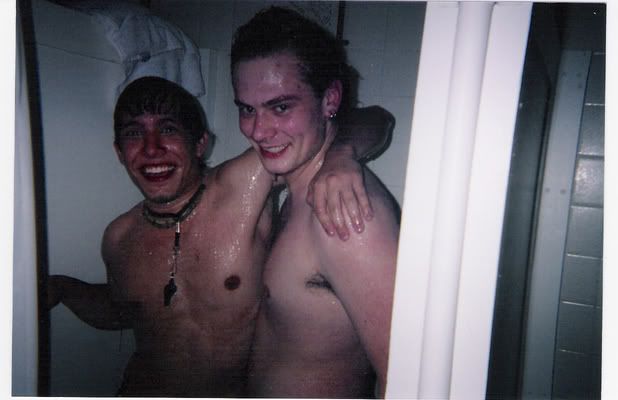 Yeah that kid that fell off the cable bridge wasnt the only one, I had another kid fall in right before him, and they had to stay soaked till after dinner 3 hours later. THEN the next day, I had two girls flip a canoe, and Curtis, Jen and me had to rescue them...that sucked.
We did get to organize a scare for the night hike though, and that was a blast. I got it all arranged because I knew where the kids would be and when (from last year) and we all hid behind logs that were cut down and used for benches, and we popped out and scared the crap out of everyone. So many kids were crying, it was so funny. (Mind you, it was mostly the punk kids that thought they knew all that and were acting big the day before)
Some funny stuff happened on our freetime, that was great. Ali and I took showers in the Girls counselors shower room, and they got there after we were already in the showers, and then one of them ripped both our curtains open.
The whole trip though, Jen and I were flirting like crazy, and by the last night we were pretty much all over eachother, so when we had to go back to the cabins with the kids for lights out, I called her and talked for about an hour and a half. Then I realized that no teachers were going on patrol, and noone was going to be on patrol because their "Patrols every half hour" were bull **** by now. So I told her "Screw it, I'm coming over there", and hiked across like a half mile to her cabin on the other side of the mountain. I stayed there and we hooked up for like 45 minutes and talked alot, and then I had to go back to my cabin. I think that made the trip right there though.
Kinda sucks though because I cant go next year since I'll be graduating, but it was definately one of those things you will never forget.
tl;dr - Was a counselor for a kick ass camping trip, had a blast and took pics.