·
<a href="http://www.picoo
Discussion Starter
•
#1
•
Well, we just go new neighbors and they smashed one of our concrete posts/ mailboxes. So I went over there and I'm like u realize u moving in has already costs us like 1000$? They're just like sorry, but I cant give u the address/phone number of our moving company. I was like great assholes I'll just be leaving now. So later the next day my mom set our fax machine to auto-dial their number all day :rofl so their phone lines were a little jammed up. Later that night I've got 150 rolls of toilet paper and go and start throwing it all over, we also put rice all over they're yard, but unfortunately their kid comes out with an AEG fully upped and starts to light me up so I leave. Then I came back to put salami on their car but its in one of their garages so instead I rubbed a chocolate bar all over their door, and put fishing line trip lines all over. You guys got anything else I should do to them?
edited with microsoft word
pics of my mailbox \/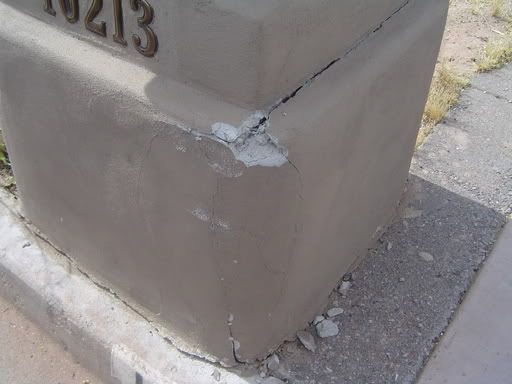 That spilt on the top makes it possible to pull that whole side plate off.