Discussion Starter
•
#1
•
Selling my Tippman 98 Custom Pro. It is a enhanced version from the stock 98 Pro series. I used to be into woods ball a lot but lost interest.
Im now looking to getting a Proto Reflex Rail 11/12 to start with tournaments, so I need a little extra cash to get things going
I love these guns, its sad to part with them, but I can't hang onto them forever
Tippmann 98 Custom Pro E-Grip ACT - $200
- Tippmann Anti Chop Technology
- WAS Board, 30 balls per second, 5 firing modes, NPPL,PSP,NXL legal Modes
- Naughty Dawg Double Trigger, with lighter spring for faster shooting
- New bolt, and lighter hammer, reduces rocking when firing fast
- 3 Stage expansion chamber, if your running Co2. If not easy to swap in a regulator
- Standard drop forward, makes it more comfortable to shoot.
- 2 barrels, Standard 98 pro, and Smart Parts Tear Drop included.
- Sealed Bolt System ( Not in picture but its on there )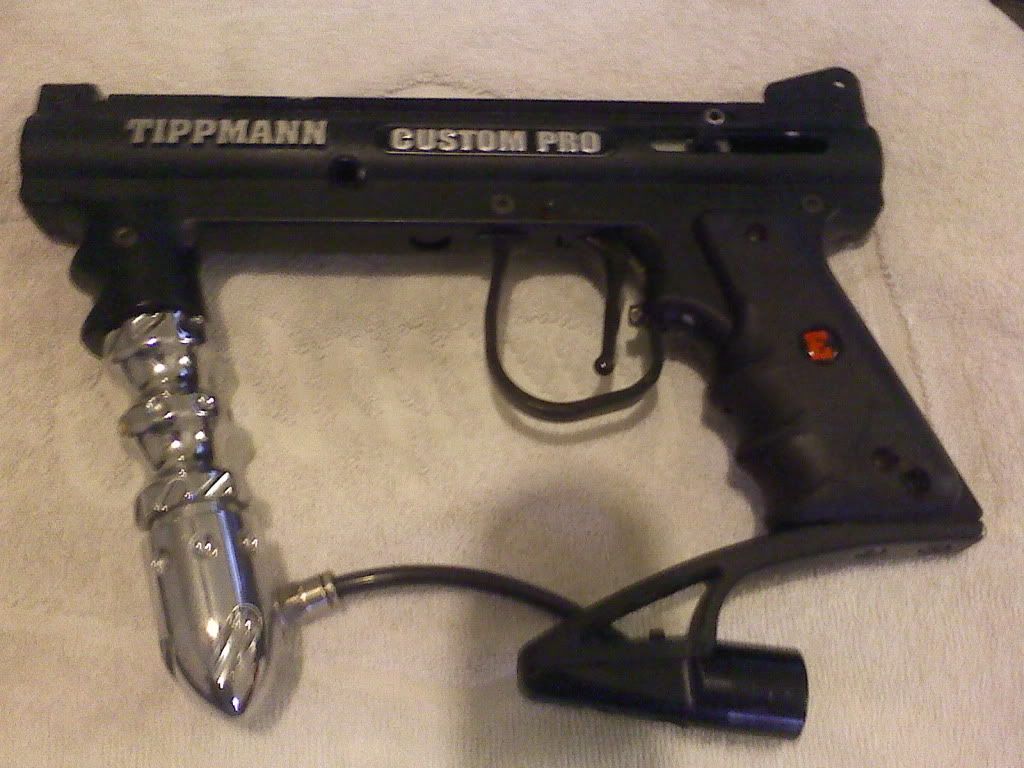 Tippmann Model 98 Sniper - $160
- Tippmann Flate Line Barrel System
- Tippmann Cyclone Feed System
- AR-15 Style Stock ( Aluminum )
- AR-15 Style Riser, w/ Weaver Mounting System
- AIM Red Dot Sight, And Flash Light
- Remoteline
- Original 8 in Barrel Included
Just some extra stuff I have for it if you want.
- Extra Evolution II ( Egg ) $30 ( $20 with gun )
- Extra 4 + 1 Pod Pack ( With 4 Pods ) $20
- Extra Mask - Free if you buy either marker
- Extra Spare parts bag for 98 Custom ( ASA's, Braided hose, Air fittings, O-rings, Bolts, etc.) $15
- Extra Co2 bottles, 20oz $10 each
Buy Everything for $400