*FOR TRADE ONLY*FOR TRADE ONLY*FOR TRADE ONLY*
***I DONT SHIP FIRST***
here i have a very nice 2k5 alias ive been the only owner and have taken very good care of the gun, the tank and hopper in the picture are not included and it comes with:
original box
o-ring kit (will replace every o-ring in the gun at least once if not more)
CP stick trigger
check it uni-mount
stock grips
hybrid ***** grips
stock barrel
Hybrid adj. ram cap
VP HPR piston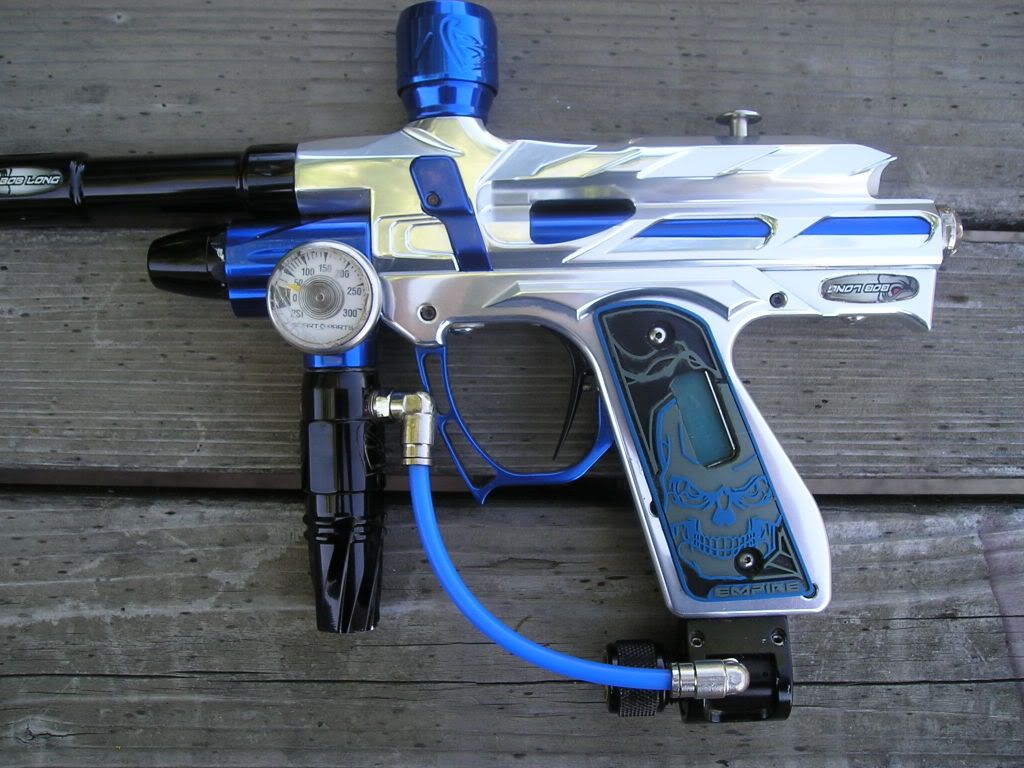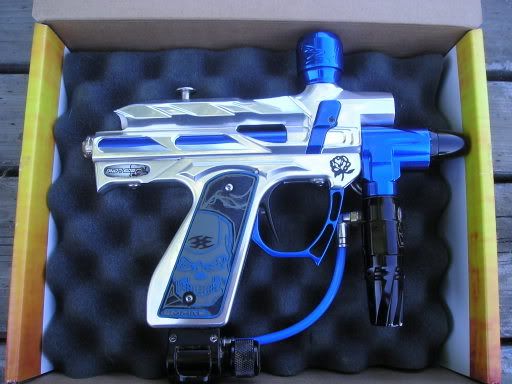 looking for:
nice PM5s
PM6s
egos (i add $)
So make me an offer even if its not listed the worst i can say is no.
***Also it will be listed on e-bay either today or tomorrow so pics will be updated soon and my feedback will be available***
thanks.
****EDIT: IF YOU WOULD LIKE MY EBAY FEEDBACK PM ME FOR A LINK****