Basically new, used only once w/ cover. I'll include a DYE Rhino Grey/Black cover that fits it. I was used to a 48/30 and decided to try a 68/45.. didn't like the feel of it
To make the deal even sweeter I'll throw in my almost brand new PMI 48/30... both these tanks were purchased this year, 2007. so no worries about the hydrotests.
Note:---both are HIGH PRESSURE Tanks---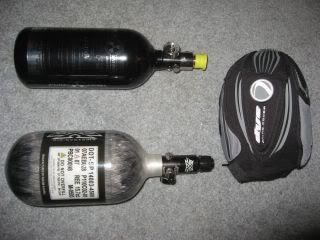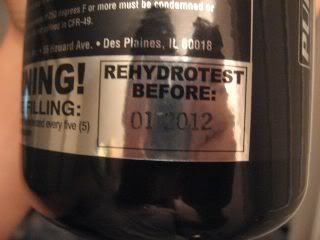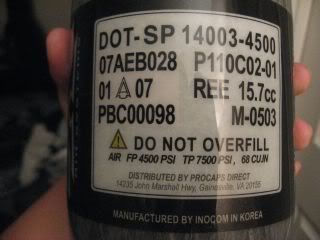 I'm looking for a DXS Fixed High N2 Tank - 48ci 4500psi or something similar. The just looking for a small Peanut/Stubby shaped type of air system.
Simply put, 2 tanks for 1.
My brother wants to do the same deal as well and we both have the same pair of tanks. So you have 2 chances for this, just some fyi.
Msg me if your interested and we can go on from there, Thanks.